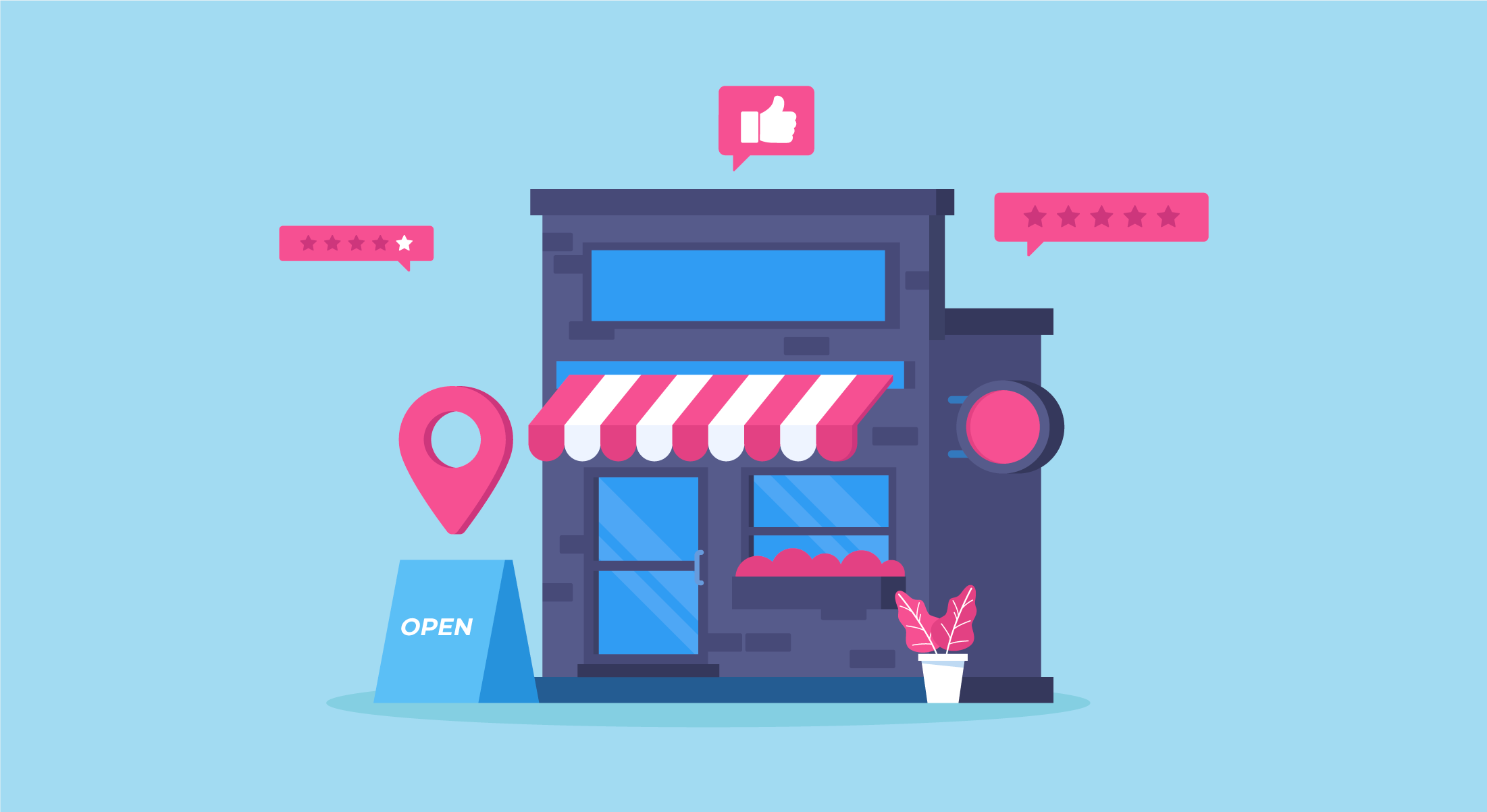 March, ​2, ​2023
5 min read
The Role of Social Media Marketing Companies in Revolutionizing Small Business
The rise of social media has completely changed how businesses promote their products and services, especially smaller ones. Social media platforms have made it possible for businesses of all sizes to compete for customers on an even playing field. Social media is becoming more popular among small businesses because it's a cheap way to reach a wider audience, raise brand awareness, and communicate with customers. That's why the use of social media has grown increasingly popular. In this article, we will investigate how the use of social media has changed the marketing strategies of small firms.
Increased Reach and Brand Awareness
When small businesses use social media, they can reach a wider audience and talk to more people than when they use more traditional marketing methods. Small businesses can utilize social media platforms such as Facebook, Instagram, Twitter, and LinkedIn to reach their target audience, increase brand awareness, and attract potential consumers. There are over 3.8 billion people using social media throughout the world. By putting out high-quality content on their websites, small businesses can become leaders in their fields and gain loyal customers.
Small businesses can also reach more people and make more people aware of their brand by using the power of influencers and the content shared by other users on social media. Small businesses can improve their reputation and reach more people by forming partnerships with powerful people. Customer reviews and testimonials are two examples of user-generated content that can help build trust and bring in new customers.

Targeted Advertising
Social media platforms make it easy for small businesses to reach their ideal customers by letting them narrowly target them based on their demographics, interests, location, and behavior. This makes it much easier for small businesses to find their target customers and make sure that their marketing efforts are going to the right people.
Small businesses can set a budget for their social media marketing and may be able to reach a very specific audience with their posts. Social media platforms also offer analytics and insights that help small businesses figure out how well their ads are working and change their strategies based on what they find.
Increased engagement and customer interaction
Through postings, comments, and messages, social media platforms make it possible for small businesses to communicate directly with their clients. This helps build trust and relationships with customers, which leads to more loyal customers and more business in the long run. Social media platforms give small businesses another benefit: they can answer questions and concerns from customers quickly and well.

Also, by using social media, small businesses can show that they care about what their customers want and increase their chances of getting new customers. When they talk to their customers, small businesses can get useful feedback and ideas that they can use to improve their products and services.
Cost-Effective Marketing
One of the best things about social media marketing for small businesses is how cheap it is. Social media marketing is different from more traditional ways of marketing, like TV and newspaper ads, because it helps small businesses reach more people for less money.
Local businesses can set up social media accounts for free, which lets them start building an online presence without having to pay anything at first. Advertising on social media is also a good way to reach a specific audience on a small budget while keeping costs down.
Why is it important to hire Social Media Marketing Company?
Because social media marketing is becoming more popular, more and more small businesses are hiring social media marketing companies to help them manage their presence on social media. Small businesses can get help from a social media company in creating a social media strategy, making content for their social media accounts, and managing those accounts.
A social media company can also give you access to a social media advertising expert who can help small businesses make and run successful social media advertising campaigns while still enjoying the benefits of social media marketing if they work with a company that specializes in social media and partner with them.
Conclusion
Xamtac Consulting is a social media marketing company that helps small businesses improve their presence on different social media sites. We have years of experience and knowledge in the field. As a result, they can help small businesses come up with and implement a social media marketing plan that fits their specific needs and goals.
In the highly competitive business world of today, it is very important for small businesses to have a strong presence on social media. Small businesses can use the power of social media to reach their target audience with the right message at the right time with the help of Xamtac Consulting. If you own a small business and want to improve your social media marketing strategy, you might want to think about forming a partnership with us. We will help you in reaching your goals.