Automotive Digital Marketing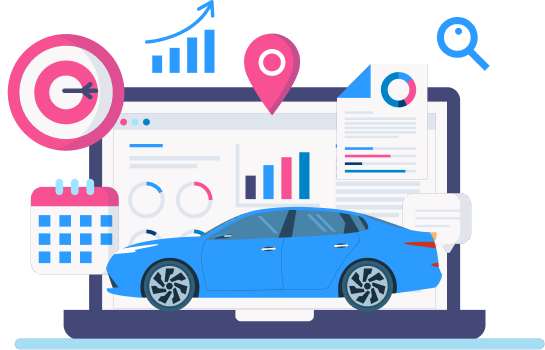 Welcome to Xamtac Consulting's extensive guide to automotive digital marketing, where we pave the road to transformation and success for car dealerships across the digital landscape. In an industry as competitive as the automotive sector, the shift towards digital platforms has made it essential for dealerships to adopt innovative marketing strategies that go beyond traditional sales tactics. As experts in dealership marketing, we are poised to guide you through the intricacies of online branding, customer engagement, and sales strategies that are tailored to the automotive industry.
In an era where the consumer's journey is increasingly online, automotive digital marketing stands as a beacon of innovation and success for car dealerships. The digital sphere offers a wealth of opportunities for dealers to connect with customers, showcase their inventory, and close deals without the customer ever having to step onto the showroom floor. At Xamtac Consulting, we specialize in harnessing these opportunities to craft a dealership marketing strategy that aligns with your unique goals and drives measurable results.
Decoding Automotive Digital Marketing: A Historical Perspective
Automotive marketing has come a long way from newspaper ads and billboards. With the advent of the digital age, the rules of engagement have transformed. Automotive digital marketing is not just about promoting your inventory online; it's about creating a digital presence that resonates with tech-savvy consumers. It's about establishing your dealership as the go-to source for automotive information, purchases, and services. Xamtac Consulting has been at the forefront of this evolution, developing automotive marketing strategies that respond to the changing behaviors of car buyers. By analyzing market trends and consumer data, we craft personalized campaigns that not only attract but also retain customers for the long haul.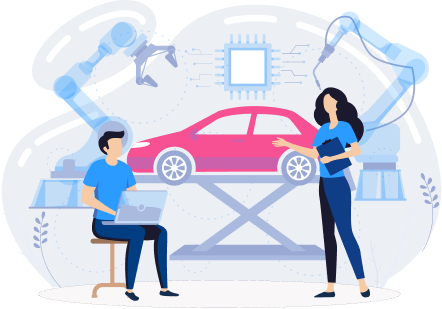 The Cornerstones of Effective Automotive Digital Marketing with Xamtac Consulting
Creating a strong online presence is crucial for any car dealership marketing plan. Your digital storefront needs to be as polished and inviting as your physical showroom. This is where the expertise of Xamtac Consulting shines. We understand that the foundation of effective automotive advertising lies in a dealership's ability to adapt and innovate.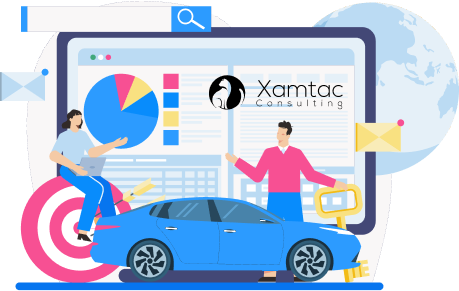 Website Optimization and User Experience for Car Dealerships
The journey begins with your website - the digital showroom where your brand meets your customers. A dealership\'s website must be intuitive, informative, and, most importantly, mobile-responsive. At Xamtac Consulting, we ensure that your site is optimized for search engines and users alike, offering a seamless experience from the homepage to checkout. Our strategies are designed to elevate your site\'s visibility and functionality, making sure that when customers search for "automotive marketing," "car dealership marketing," or "automotive advertising," your dealership appears front and center.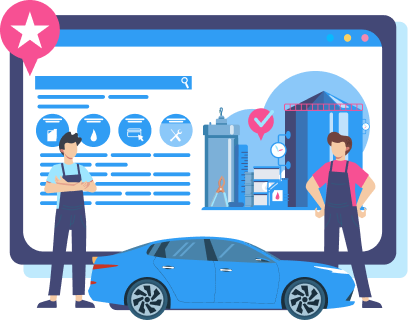 Advanced SEO Techniques for Automotive Marketing
SEO is the backbone of any successful digital marketing campaign, especially in the competitive automotive industry. We leverage advanced SEO tactics to ensure that your dealership's website ranks highly for key terms such as "automotive advertising agency," "automotive marketing agencies," and "car dealership digital marketing." Our approach is thorough and multifaceted, involving on-page optimizations, quality content creation, and authoritative link-building strategies.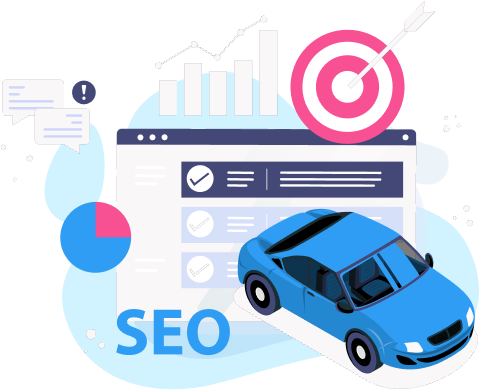 In-Depth Look at Social Media Engagement and Conversion Tactics
Social media is a potent tool for automotive marketing, enabling dealerships to engage with potential buyers where they spend a considerable amount of time. Xamtac Consulting's social media strategies are designed to maximize engagement and convert followers into customers. We help you create compelling content and run targeted ads that boost your presence in the social sphere, ensuring that terms like "car dealership advertising" and "dealership marketing" are synonymous with your brand.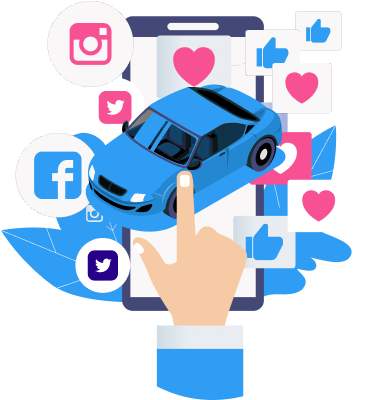 Email Marketing Automation and Personalization for Automotive Clients
Email marketing remains a cornerstone of robust automotive marketing agencies, including Xamtac Consulting. It's not just about sending out newsletters—it's about crafting personalized communication that resonates with your clientele. Our approach to email marketing combines automation with personalization, ensuring that each message is relevant to the recipient's interests, whether it's the latest model releases or maintenance tips for their vehicles. We carefully integrate keywords such as "car dealership marketing" and "automotive advertising" to enhance search engine relevance without compromising the natural flow of communication.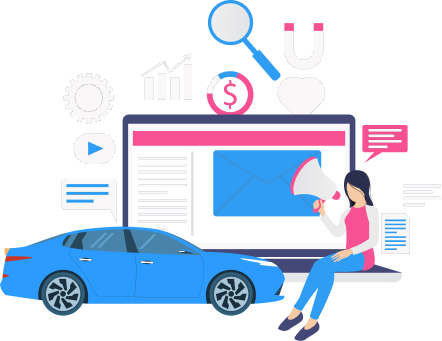 Pay-Per-Click (PPC) Mastery for Automotive Campaigns
PPC campaigns can be the turbocharge that your automotive digital marketing strategy needs. By targeting "automotive marketing," "dealership marketing," and related terms, Xamtac Consulting positions your ads in front of individuals actively seeking your services. Our expertise ensures that every dollar spent is an investment towards higher traffic and conversion rates. We meticulously optimize your campaigns for "automotive advertising agency" searches, placing your dealership in the spotlight and above competitors.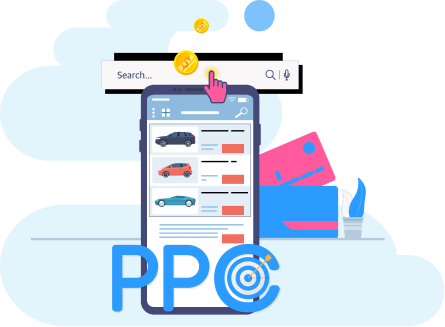 Creative Display Advertising and Retargeting Methods
In the digital arena, display advertising acts as a billboard for those browsing online. Our creative team at Xamtac Consulting crafts visually compelling ads that capture the essence of your dealership's brand and message, strategically placing them in front of potential buyers. Retargeting ensures that your "car dealership advertising" efforts reach interested users, reminding them of the vehicles they viewed on your site and nudging them closer to a purchase.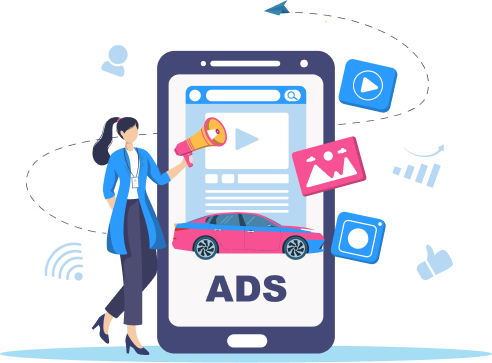 Cultivating a Robust Dealership Marketing Plan
A successful dealership marketing plan requires a deep understanding of your audience. At Xamtac Consulting, we don't just focus on broad terms like "automotive marketing"; we dive into the specifics. By segmenting your audience and tailoring campaigns to match the buyer's journey, we increase the relevance and impact of your marketing efforts. Crafting unique selling propositions (USPs) that resonate with each segment allows us to differentiate your brand in a saturated market.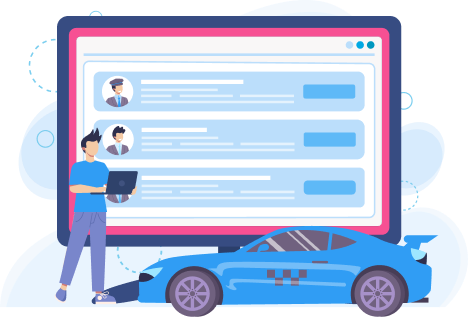 Automotive Marketing Through Content and Storytelling
Content is king in any digital marketing strategy, especially in "automotive marketing agencies." We help you tell the story of your dealership and the value you bring to customers. Our content strategies go beyond the traditional, infusing blogs, whitepapers, and ebooks with SEO-rich phrases like "automotive digital marketing" and "car dealership digital marketing." We tell stories that not only engage but also convert readers into buyers.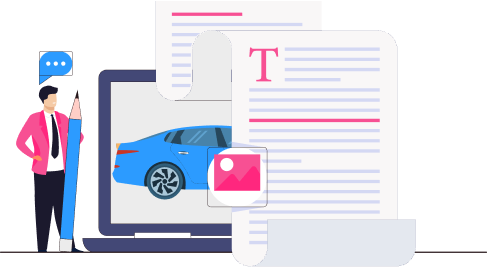 Cutting-Edge Automotive Advertising Techniques
As a seasoned automotive advertising agency, Xamtac Consulting is always at the cutting edge of advertising techniques. We help you navigate the latest trends and platforms, using innovative ad formats that make "automotive advertising" a powerful tool for your dealership. Our strategies are backed by data-driven insights, allowing us to refine our approach continually and stay ahead of the curve.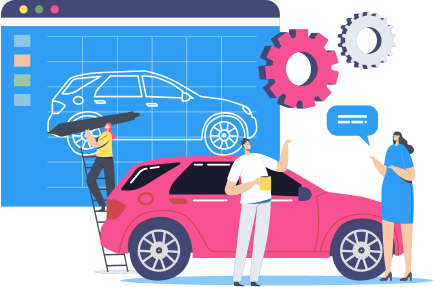 Selecting a Top-Tier Automotive Advertising Agency
In the search for "automotive marketing agencies," it's paramount to find a partner that understands the intersection between automotive sales and digital marketing. Xamtac Consulting stands out by not only enhancing your visibility for "automotive advertising agency" search queries but also by delivering strategies that resonate with your audience. We provide clear criteria for evaluating potential agencies and ensure that the partnership you choose propels you towards your goals. Our collaborative approach amplifies your in-house capabilities, creating a synergistic relationship that drives success.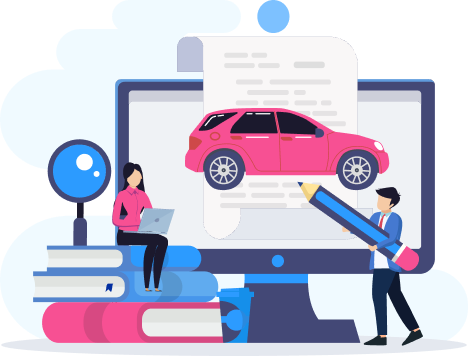 Advanced Strategies for Car Dealership Marketing and Sales
Xamtac Consulting takes "car dealership marketing" to a new level with innovative SEO tactics tailored to the auto industry. From optimizing for voice search to capitalizing on local SEO opportunities like Google My Business, we ensure that your dealership dominates local and national searches. We believe that an integrated marketing strategy, which harmonizes online and offline experiences, can lead to an unparalleled user experience and drive sales both on and off the lot.
Digital Showrooming and Virtual Reality in Car Sales
The digital transformation of the car buying experience has introduced new technologies like virtual reality (VR), which are redefining "car dealership digital marketing." Xamtac Consulting helps dealerships like yours to implement VR experiences that allow customers to explore vehicles in intricate detail from the comfort of their homes. Our strategies for digital showrooming make your inventory more accessible and engaging, encouraging deeper interaction and moving customers down the sales funnel.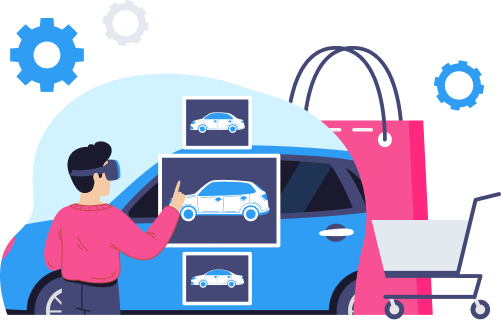 Reputation Management and Influencer Collaborations
Your online reputation is a critical component of "automotive marketing." Xamtac Consulting provides comprehensive reputation management services, ensuring that your dealership is viewed favorably by consumers. We also facilitate collaborations with influencers in the automotive space, leveraging their credibility and reach to enhance your "car dealership advertising" efforts. These strategic partnerships can significantly extend the reach and impact of your marketing campaigns.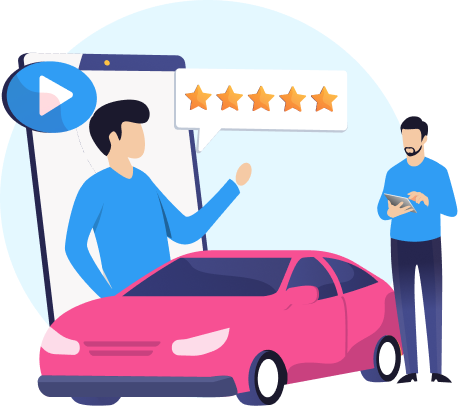 Analytics and Data-Driven Decision Making in Automotive Marketing
Data is the driving force behind any successful "automotive digital marketing" campaign. At Xamtac Consulting, we utilize advanced analytics to gather insights that inform your marketing strategies. Our team sets up custom reports and dashboards that allow for easy monitoring of your campaigns' performance. This data-centric approach ensures that decisions are based on solid evidence, maximizing the ROI of your marketing efforts.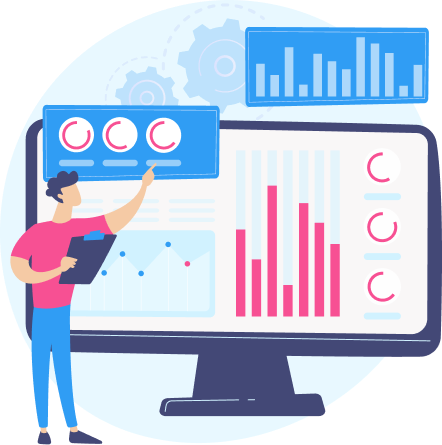 Utilizing CRM and Big Data in Marketing
In today's digital ecosystem, "automotive marketing agencies" must harness the power of customer relationship management (CRM) and big data. Xamtac Consulting integrates these tools to provide a 360-degree view of your customers, enabling personalized marketing at scale. By understanding your customers' behaviors and preferences, we craft campaigns that speak directly to their needs and desires, fostering loyalty and repeat business.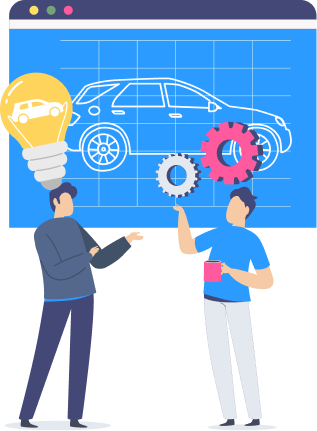 Innovative Lead Generation Tactics for Automotive Sales
Generating high-quality leads is at the heart of effective "car dealership marketing." Xamtac Consulting employs cutting-edge lead generation tactics designed to capture the interest of potential buyers at various digital touchpoints. From targeted landing pages to compelling lead magnets such as exclusive ebooks and webinars on automotive trends, we ensure that your "automotive advertising" efforts result in a steady stream of prospects eager to engage with your dealership.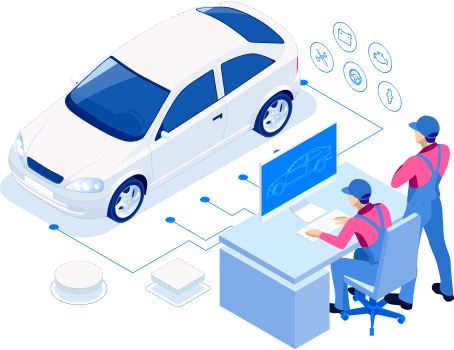 Integration of E-commerce in Automotive Sales
The rise of online vehicle purchases has revolutionized "car dealership digital marketing." Our team at Xamtac Consulting expertly integrates e-commerce functionality into your website, providing a secure and straightforward path for consumers to make a purchase or place a deposit online. We streamline the car buying process, enhancing user experience and facilitating a faster sales cycle, which is vital for maintaining a competitive edge in today's market.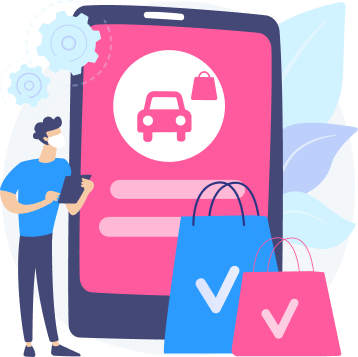 Mastering the Art of Online Reviews and Testimonials
In the digital age, customer reviews and testimonials play a significant role in "dealership marketing." Recognizing their power, we help you curate and leverage positive reviews to build trust and credibility. We implement strategies to encourage satisfied customers to share their experiences, effectively utilizing testimonials in your marketing materials and across online platforms to influence potential buyers and enhance your dealership's reputation.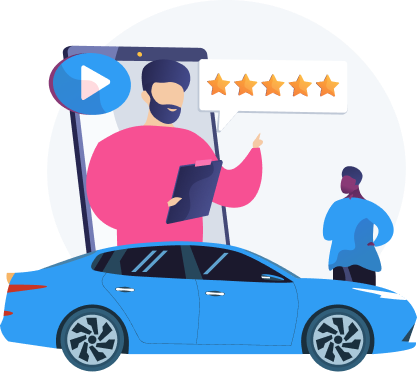 Emerging Trends and the Future of Automotive Digital Marketing
Keeping ahead of emerging trends is crucial for "automotive marketing agencies." Xamtac Consulting not only stays abreast of current digital marketing advancements but also anticipates future shifts in consumer behavior and technology. We provide insights into how these trends will shape "automotive digital marketing" and prepare your dealership to adapt to changes, ensuring long-term success in an ever-evolving digital landscape.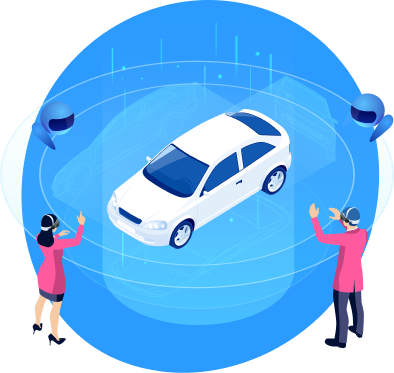 In a world where the digital footprint of a "car dealership marketing" strategy defines its success, Xamtac Consulting is your navigator and partner. We empower dealerships with comprehensive digital marketing solutions that cover every angle from "automotive advertising" to "car dealership digital marketing." Our expertise ensures that your dealership isn't just a participant in the digital age but a leading force.

As we conclude this guide, we invite you to take the next step towards transforming your automotive digital marketing strategy. Contact Xamtac Consulting today to schedule a consultation, and let's drive your dealership's growth into the future.