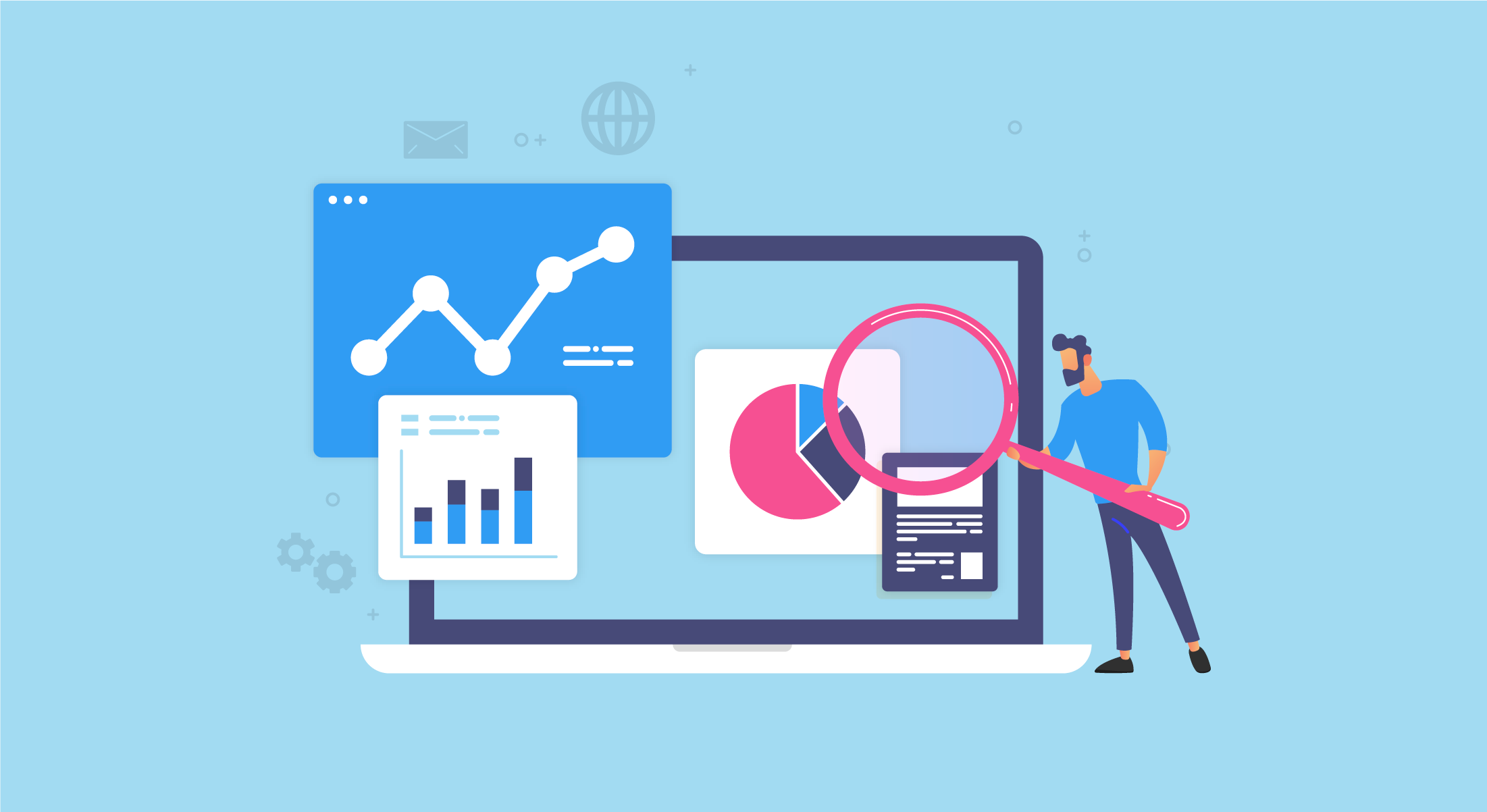 February, ​14, ​2023
4 min read
What is brand management, and why is online brand monitoring important?
Businesses today need a strong internet presence. As more clients look into and choose companies online, it's important to keep track of your online reputation. Online monitoring means checking and evaluating many online platforms and channels on a regular basis to keep track of your digital footprint and find problems with your brand's reputation.
Online brand monitoring helps marketers understand how customers and the public view their brand. By keeping an eye on online mentions of their brand, businesses can track customer feedback and respond to bad reviews. This keeps a good online reputation and prevents tiny difficulties from growing. Online brand monitoring gives organizations information about their target audience, including what customers think of their products and services, what they want in a brand, and what they value. This data can inform marketing strategy and corporate success. Online brand monitoring is important for companies that want to improve their online reputation, stay ahead of the competition, and do well in marketing. This post will outline online monitoring's benefits to your organization.
Being Online
Internet monitoring helps you manage your online presence. Businesses need a strong online presence to bring in new customers, get customers more involved, and make their brand more well-known. Online monitoring can help you find outdated material or unfavorable reviews and rectify them.
Monitor your company website, social media, review sites, and industry forums. You can track your internet reputation and enhance it by watching these networks.
Maintaining Reputation
Online monitoring protects your reputation. Negative online reviews can swiftly spread and damage your brand's reputation. You can easily notice unfavorable reviews online and take steps to preserve your reputation.
Professionally responding to bad criticism reduces damage and shows clients you care. By keeping an eye on online review sites, you can quickly find negative comments, deal with them, and improve customer satisfaction.
Engaging Customers
Online monitoring lets you keep track of customer questions and problems and respond quickly to them, which makes customers more interested. Social media allows people to directly interact with businesses and provide feedback.
Monitor your social media profiles to find customer inquiries and answer promptly. The rapid and helpful answer will boost client satisfaction and loyalty.
Comparison
Online monitoring might also reveal competitive strategies. You may track your competitors' products, services, and promotions online and find ways to improve your own.
This data can be used to improve corporate strategy, products, and competitiveness. You may remain ahead and build your business by watching your competition.
Online brand monitoring solutions vary, depending on your business objectives and goals. Hootsuite, Brand24, and Sprout Social are prominent social media listening and management solutions that let you track brand mentions and respond to client inquiries in real time. Google Alerts and Mention send real-time brand mention notifications from news sites and forums. When selecting a tool, consider your budget, monitoring platforms, customisation, and control. To keep your brand strong and reach your business goals, you should have a clear plan for how to respond to negative feedback, protect your online reputation, and evaluate and analyze your online presence on a regular basis.
Maintaining Industry Trends
Finally, web monitoring can help you anticipate industry developments. By checking industry forums and blogs all the time, you can keep up with market trends and spot opportunities and risks.
Keeping up with market changes and trends lets you change your business plans and grow in a digital world that is always changing.
In conclusion, Xamtac Consulting is a leading online monitoring and digital reputation management company for businesses of all kinds. It helps businesses protect and improve their online reputations by giving them custom solutions from a team of experts.
Xamtac Consulting can help you keep an eye on online reviews and respond to them, increase customer engagement, and stay ahead of the competition. We help digital businesses succeed with results-driven solutions.
Xamtac Consulting can help boost your internet reputation. Contact us today to see how we can help your business prosper online.