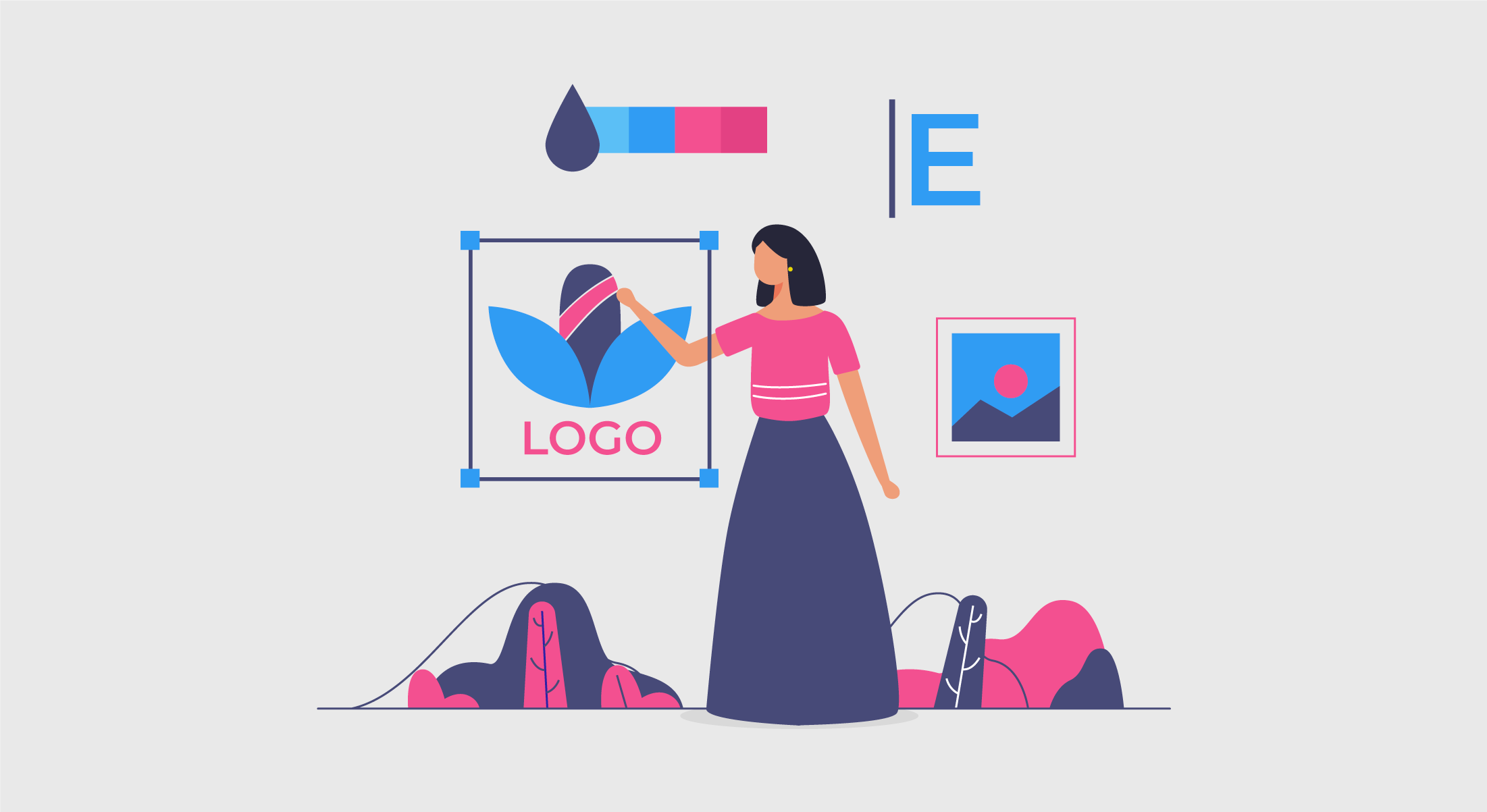 February, ​1, ​2023
6 min read
Making a Comprehensive Branding Guideline from Scratch
Introduction
For any company, no matter how big or small, developing a thorough branding strategy is essential. A branding guideline is a set of rules and instructions that a company must follow and stick to in order to create a unified brand identity and message. This may involve aspects like tone of voice, typography, color scheme, and logo design. We'll go over the procedures for building a thorough branding manual from the beginning in this blog.
Conducting a Brand Audit
Conducting a brand audit is the first step in developing a thorough branding guideline. As part of this process, the current status of a company's brand is evaluated, including its pros and cons. Examining a company's website, social media pages, and marketing collateral can help with a brand audit. Additionally, it's critical to get staff and consumer feedback. Using this information, one can make a map of the branding process and find places that need to be improved.
Defining the Brand Identity
Determining the brand identity comes after the brand audit is finished. This entails formulating a mission statement, a vision statement, and a set of values for the brand. These assertions ought to highlight the company's differentiators and special selling propositions. Identifying the target market and developing client personas are also crucial. With the help of this data, a brand voice and tone that appeal to the target market may be developed.
Creating a Visual Identity
The next step in making a detailed branding guideline is to come up with a visual identity. This comprises components like font, color scheme, and logo design. It's important to choose fonts and colors that fit with the company's brand and appeal to the people you want to reach. All of the marketing tools, such as the website, social media profiles, and printed materials, should have the same look.
Developing a Brand Voice and Tone
The brand's tone and voice should match its identity and appeal to the people it wants to reach. It's important to make a style guide with rules about things like humor, formality, and tone. This makes sure that all written documents are the same and helps to create a consistent brand statement.
Creating a Brand Story
An essential stage in the branding process is developing a brand story. A brand story should connect with the target audience and reflect the goal, vision, and values of the company. The brand story can be used to make sure that all marketing materials have the same message and to build a stronger relationship with the target market.
Implementing the Brand guideline
When the brand's rules are set, they should be used in all marketing materials. This includes bringing the company website, social media profiles, and printed materials up to date so that they are consistent with the new identity. Also, it is important to train employees on the new branding guidelines and make sure that these guidelines are followed the same way across all communication channels.
Measuring the Effectiveness
After the branding standards have been put into action, it is necessary to evaluate how well they are working. This can be done by keeping track of things like how many people visit a website, how many people use social media, and how happy customers are with the service. This information can be put to use to make changes to the branding guidelines and to increase the efficiency of the branding activities as a whole.
Creating a Brand Architecture
Creating a brand architecture is another important step in making a complete branding guideline. This includes deciding how they should be used and presented and, if necessary, building a hierarchy for the sub-brands. This helps to generate a brand statement that is understandable and consistent across all sub-brands, which is a significant benefit.
Developing a Naming Convention
One of the most important parts of a full branding guideline is a standard for names. This contains rules for naming products, services, and sub-brands, as well as rules for developing brand names that are catchy and easy to remember. Customers will find it easier to remember and recognize the company if it uses clear and consistent naming standards. This will help to build a powerful brand image.
Ensuring Consisteensuringsconsistencyorms
Consistency is the most important thing when it comes to making a full branding strategy. It's important to make sure that the brand's rules are followed the same way on all platforms, like the website, social media, email, print materials, and packaging. Customers will have an easier time recognizing the company as a result of the consistent brand image and messaging that are created as a result of this.
Guideline Maintenance and Updates
A thorough branding guideline is the result of an ongoing process of creation. It is important to look at the guidelines on a regular basis and make any changes that are needed to keep them useful and effective. This could mean updating the brand's visual identity, changing the brand's voice and tone, or adding new parts to the brand architecture. Keeping the branding standards up to date and in good shape helps to make sure that they are still useful and relevant.
Aspect of Brand Monitoring
Any company that wants a strong brand needs a branding guideline. It shows the brand's goal, vision, values, messaging, and visual identity. It also guides how the brand talks to people at all points of contact. To keep a good brand, it's important to regularly analyze and measure the brand's performance and perception in the market and make changes to stay current and competitive. A company can build and keep a strong brand with the help of a good branding guideline and regular brand monitoring.
Conclusion
Finally, every firm needs a branding guideline. It promotes brand awareness and loyalty by establishing a consistent brand image and messaging. To stand out in the market, a business can make a complete branding guideline by doing a brand audit, defining the brand identity, making a visual identity, developing a brand voice and tone, making a brand story, putting the branding guidelines into action, measuring how well they work, making a brand architecture, adopting a naming convention, making sure everything is consistent across all platforms, and maintaining and updating the guidelines. Xamtac Consulting can help small firms create a thorough branding guideline. The best branding company is Xamtac Consulting, which makes branding guidelines, brand audits, and brand strategies. Branding experts and designers at Xamtac Consulting make branding solutions that work and get results for their clients. Xamtac Consulting helps businesses brand comprehensively, consistently, and effectively.