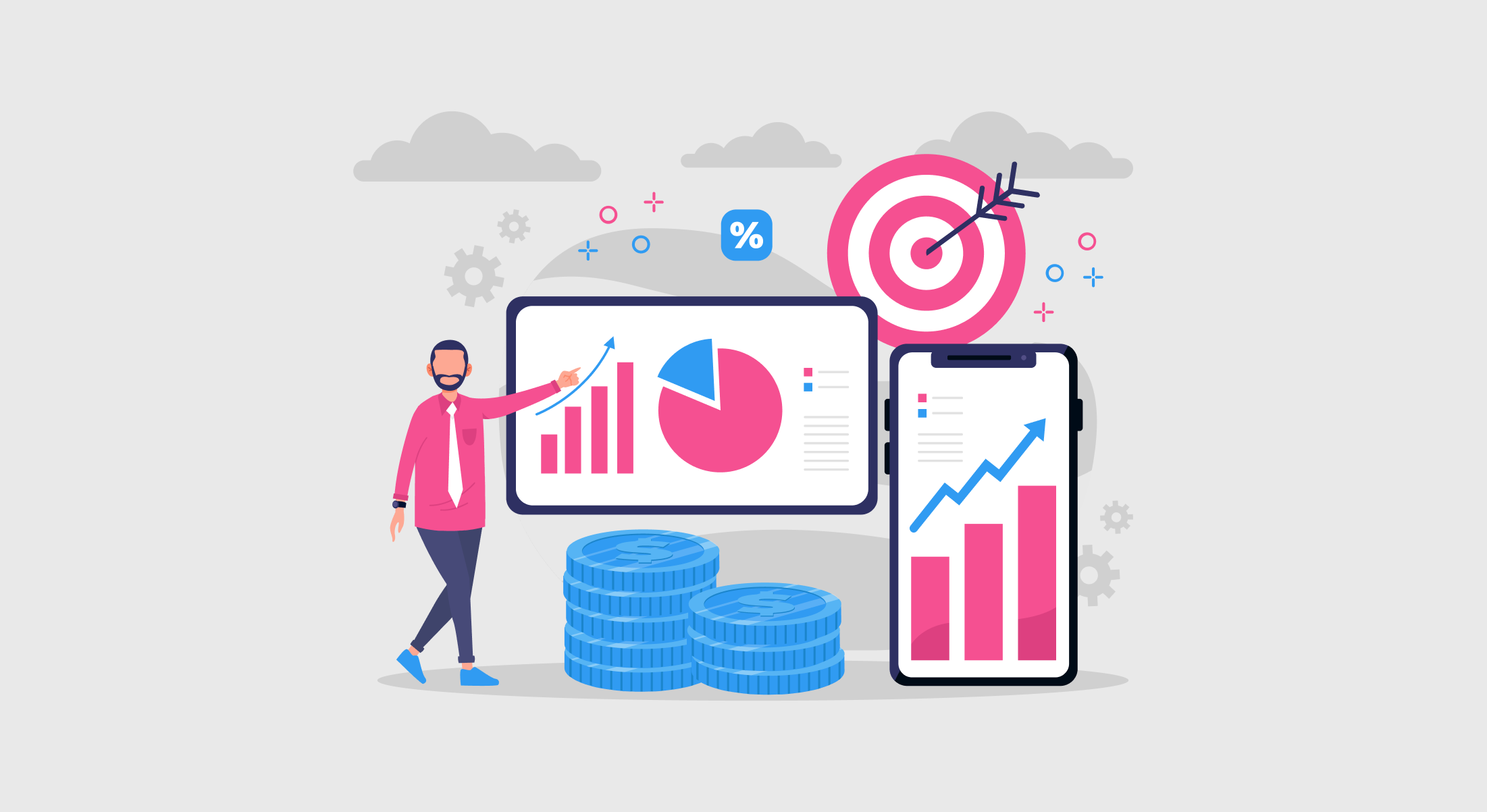 June, ​7, ​2023
4 min read
Maximizing the ROI of Online Brand Monitoring: Tips and Tricks from Experts
Tracking mentions of a company's brand online is now crucial to maintaining a positive online identity. Because of the prevalence of social media, review sites, and other online platforms, it is more important than ever before for businesses to monitor and manage their online reputation. However, simply monitoring your brand online isn't enough. You can make the most of your efforts by concentrating on maximizing the return on investment (ROI) of your online brand monitoring. In this article, we'll provide some insider secrets from those in the know on how to achieve that goal.
1: Use the Right Tools


Using the appropriate technologies is crucial in order to maximize the return on investment of online brand monitoring. While there are many options for online brand monitoring tools, not all of them are created equal. Some of the most popular options include Google Alerts, Hootsuite, Mention, and Brand24.
Your individual requirements and objectives should inform your selection of a suitable instrument. If social media monitoring is your top priority, for instance, consider a service like Hootsuite or Mention. In contrast, a program like Brand24 may be preferable if you're searching for a more all-encompassing answer that incorporates monitoring review sites and other internet platforms.
2: Monitor Key Metrics
To maximize the ROI of your online brand monitoring efforts, it's important to focus on monitoring key metrics. Metrics like customer happiness, brand recognition, and reputation in the digital sphere should be monitored in this way.
Some of the most crucial metrics to observe are as follows:
The frequency with which your brand is mentioned on the internet
Sentiment: the overall sentiment of brand mentions, such as positive, negative, or neutral.
Engagement: The level of engagement with your brand online, such as likes, comments, and shares
Reach: The number of people who have been exposed to your brand online.
By keeping an eye on these indicators, you may learn more about how your brand is received in the digital sphere.
3: Prioritize actionable insights


While monitoring key metrics is important, it's equally important to prioritize actionable insights. This means focusing on the insights that can actually help you improve your online reputation and achieve your business goals.
For instance, if you notice that a certain product or service is receiving a disproportionate amount of negative feedback, you may want to devote additional resources to improving that product or service. Similarly, if you notice that customers frequently mention a particular pain point or challenge, you may want to develop new content or marketing campaigns to address those concerns.
If you prioritize insights that can be put into action, you may put your energy where it will have the greatest influence on your business.
4: Actively Engage with Customers


Engaging with customers in online forums is one of the best ways to boost your online reputation. Taking feedback seriously requires a prompt and courteous response to reviews, comments, and the like.
By interacting with clients online, you may show that you value their opinions and are willing to fix their problems. Long-term, this can do wonders for how consumers see and trust your company.
5: Continuously monitor and adapt
Maintaining brand awareness online is an ongoing process. Your monitoring procedures will have to change as your company develops and expands its presence on the web.
This means continuously monitoring key metrics, identifying new areas for improvement, and adapting your strategies and tactics accordingly. By staying on top of your online reputation and continuously improving your efforts, you can maximize the ROI of your online brand monitoring.
In conclusion
Maximizing the ROI of online brand monitoring is crucial for businesses to maintain a positive online reputation and achieve their business goals. By using the right tools, monitoring key metrics, prioritizing actionable insights, actively engaging with customers, and continuously monitoring and adapting, businesses can make the most of their online brand monitoring efforts. Professionals share their best advice for boosting a company's online profile, gaining customers' trust, and fueling expansion and success.