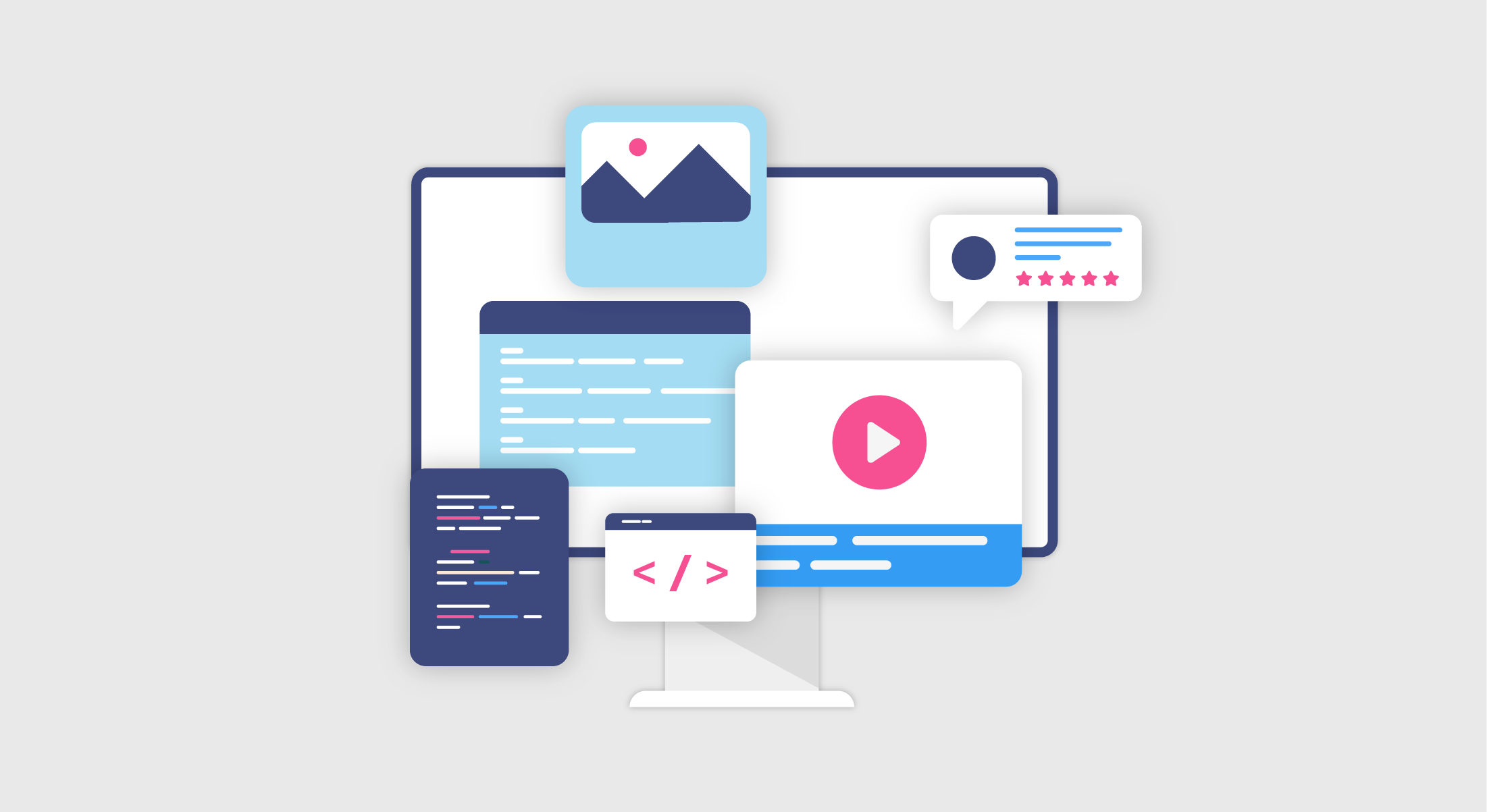 January, ​11, ​2023
4 min read
Importance of Web Development Services in Businesses
Web development services can include a wide range of tasks and jobs that are all meant to make and keep working and attractive websites. Web development services can help bring your idea to life, whether you're a small business owner trying to build a strong online presence or a large organization in need of a complete overhaul of your existing web infrastructure.
Custom website development is one of the most important services provided by web developers. One example is working with clients to find out what they want and what their goals are, and then designing and building a site to meet those needs. Customized features and functions can be made, like online stores, forums, and customer portals.
In addition to making custom websites, web development services may also include maintaining and supporting websites that have already been made. Bug patches, security updates, and performance optimization are examples of such duties.
Web Development Services can Encompass a Variety of Duties, such as
Responsive Website design:
Responsive design is the process of making sure that a website looks and works well on a variety of devices, such as desktop computers, smartphones, and tablets.
It entails establishing the visual layout and appearance of a website. This involves deciding on the site's color scheme, font, and general look and feel. A web designer might also be in charge of making wireframes or prototypes of how a website will look and work.
Front-end development
This is the process of creating the visible portion of a website. This includes the HTML, CSS, and JavaScript code that determine how the website looks and works. Front-end developers make websites that work well on mobile devices and are easy to access and use. This gives users a smooth and natural experience.
Back-end development:
Back-end development is the creation of a website's server-side code. This is where the website's database, server-side scripts, and APIs are kept. These are what make the website's features and functions work. Back-end developers make sure that the back-end of a website works well, can be expanded, and is safe.
Content management system:
Content management system (CMS) development, building and customizing CMS platforms such as WordPress or Drupal to allow clients to easily manage their own website content.
It is the process of creating and managing the text, photos, and videos on a website. This could involve writing, editing, and proofreading the content, as well as structuring and arranging it for the website. A content manager may also be in charge of making sure that the website's content is SEO-friendly and fits with the site's overall goals and style.

Search engine optimization
SEO is the process of making changes to a website so that it gets a high ranking in search engine results pages and gets traffic from other sources. Techniques like keyword research and on-page optimization may be used, as well as off-page activities such as link building and local SEO.
E-commerce development
E-commerce website development services entail the creation and maintenance of an online store. Shopping carts, payment gateways, and inventory management are examples of such functionality. An e-commerce developer might be in charge of linking the store to the website and making sure the checkout process runs smoothly and safely.
Mobile development
It entails creating websites and programs that are optimized for mobile devices. This could mean making separate mobile versions of a website or making apps that only work on mobile devices. A mobile developer works to make sure that a website or app is easy to use and works well on a number of devices and platforms.

In conclusion, web development services play a crucial role in helping businesses and organizations establish and maintain a strong online presence. Whether you need a brand new website or just some updates to your existing site, a skilled web developer can help bring your vision to life.