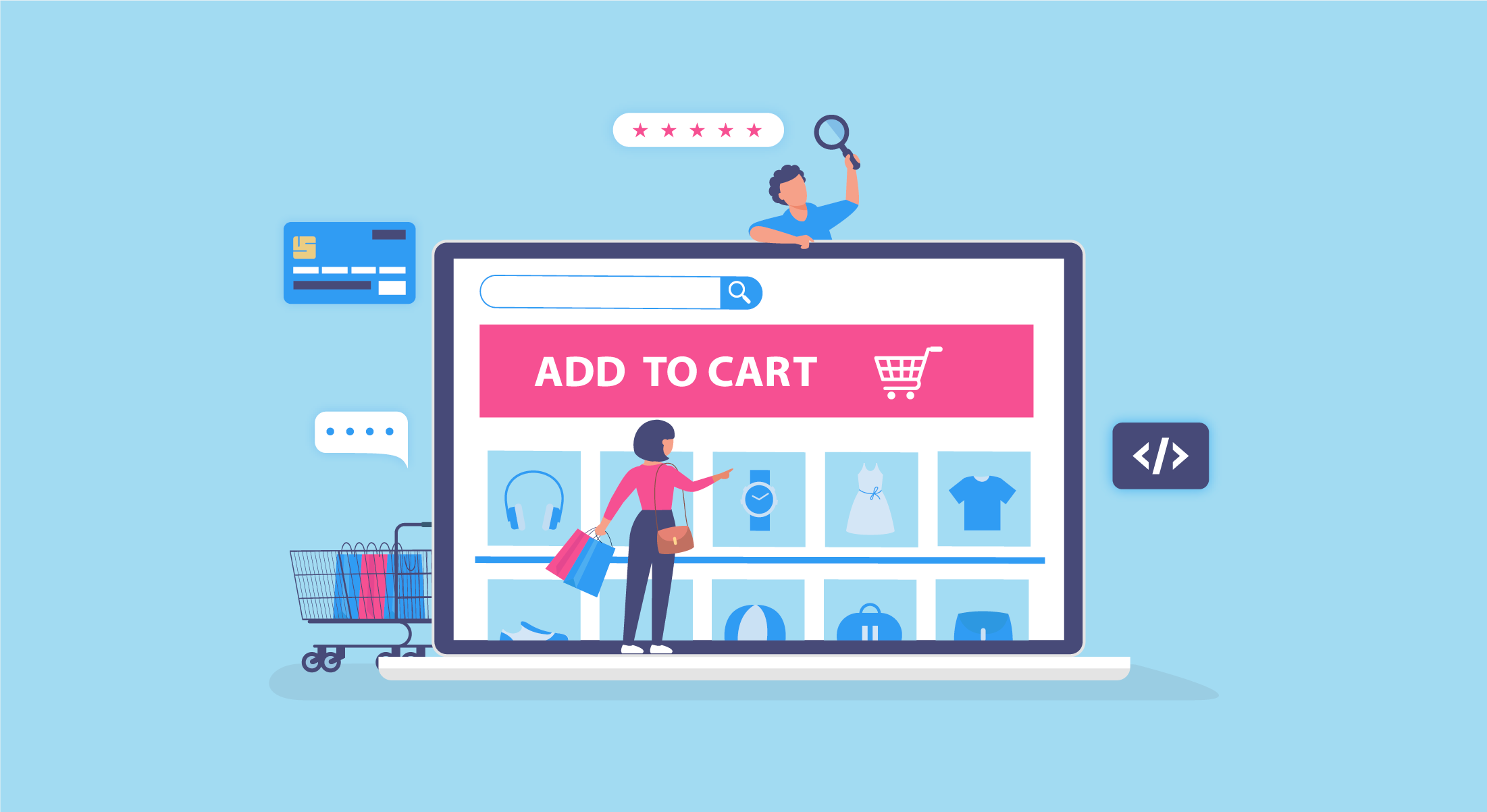 January, ​6, ​2023
3 min read
Why do you need e-commerce website development services?
People nowadays prefer online shopping to shopping in physical stores. This trend has redefined internet buying, and now every business has an e-commerce marketplace. Revenue and customers make it a major industry. To meet this demand, companies that build eCommerce websites must use the newest technologies to make eCommerce websites that will still work in the future. Online stores are the finest way to grow a business today. Thus, the greatest eCommerce development firm can build your dream site. If you don't know how an eCommerce web development service may boost your small retail shop's global exposure, you're missing out.
Learn about the benefits of eCommerce web development, which is an important part of e-commerce website development services.
Match the requirements of the customer.
Putting money into building an e-commerce site guarantees that you will have a site that is not only visually appealing but also unique and interesting, and that it will meet all of your clients' needs and expectations. There is nothing more precious to any business than a delighted consumer.
Accessibility of functions that are simple to utilize
With eCommerce web development, you can take advantage of user-friendly features like support for many currencies and languages, as well as shopping carts and calculators. It is even better with the integration of a payment gateway and shipping facilities to guarantee that clients receive their products in a safe and secure manner, which makes it even better.
Perks to industries:
We provide comprehensive solutions, including design, development, maintenance, and support. We offer the finest eCommerce website development services for a successful online store. with site design, web development, and digital marketing services. We will help you figure out how to grow your business by using eCommerce services.
E-commerce MVP
The MVP method, which stands for "minimum viable product," is a way for entrepreneurs to build an online store in stages. You will save a lot of time and money, which will reduce the time it takes to market your business and increase its popularity; however, transitioning to online selling is not an easy or honest process. B2B brands are afraid to disrupt old procedures and end up worse off than when they began. They don't know much about new technology and don't know if customers and consumers will benefit from it or lose out. Even though it's hard to find the right development partner, it's also hard to stay ahead of the competition.
Streamlining stock-control procedures
Effective management is possible for everything from orders and supplies to inventory and even information about customers. When you have complete control over your company, your chances of profitability, growth, and expansion improve.
To SumUp
Does your company have a growing interest in e-commerce and a desire to make it more important than it is now? Even if you already have an e-commerce website that isn't profitable, you should take advantage of recent advancements in the industry to expand your business. This is really necessary. Xamtac Consulting has a lot of expertise in intuitive work. Make contact with professionals who specialize in the building of websites for online shops.