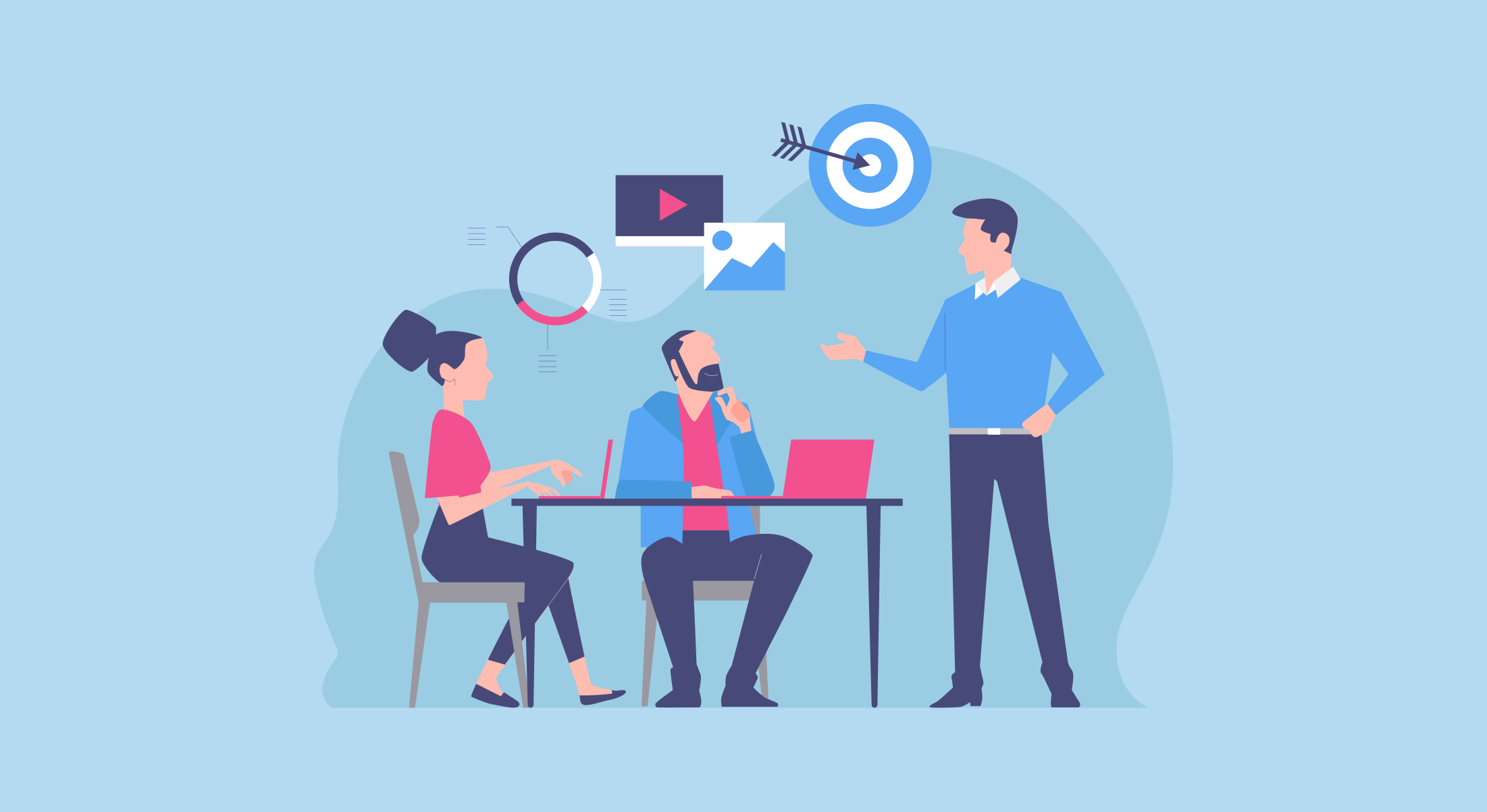 June, ​9, ​2023
3 min read
Why Your Business Needs a Digital Marketing Agency to Succeed Online
Any successful business in today's market needs a robust online presence to compete. Businesses that don't have an established web presence may miss out on potential customers who conduct their product research online. You need the help of a digital marketing agency if you want your business to thrive in the online world. In this article, we will discuss the most important factors that make a digital marketing firm essential for a company's online success.

Expertise in Digital Marketing
As new tools and strategies become available, digital marketing is a dynamic industry. You can get access to professionals who are current on industry trends and best practices by hiring a digital marketing agency. You can rely on their expertise to create and implement a comprehensive digital marketing plan that is geared toward your unique business needs and audience.
Cost-Effective
The substantial cost of having an in-house marketing staff may be difficult for small and medium-sized firms to justify. However, a digital marketing agency can provide similar services at a far lower cost. They have the know-how and tools necessary to operate digital marketing initiatives smoothly, saving your company time and money.

Focus on core business activities
When added to the additional difficulties of running a business, staying on top of digital marketing can seem insurmountable. If you employ a digital marketing agency, you can focus on operating your business instead of worrying about digital marketing. With this, you can get more done and advance your company faster.

Access to Advanced Tools and Technologies
Working with a digital marketing agency that has access to cutting-edge technology and solutions can improve the effectiveness and efficiency of digital marketing efforts. From analytics and reporting tools to social media management platforms and email marketing software, a digital marketing agency can leverage these tools to help your business succeed online.

Targeted and Measurable Results
The ability to precisely target your audience and track their response is a major strength of digital marketing. You may reach your ideal customers and advance your company's objectives by teaming up with a digital marketing agency. Furthermore, various measures can be used to readily measure the success or failure of a digital marketing plan. Using this information, you can fine-tune your advertising campaign for maximum results.

Flexibility and Scalability
Marketing budgets can be adjusted up or down for digital initiatives as needed. That means you may begin with a modest financial commitment and scale it up as your company expands. Flexible and adaptable digital marketing strategies can help you respond quickly to shifts in the market and scale as your business grows.

A Fresh Perspective
Focusing too intently on a single task might make it difficult to "see the forest for the trees." Hiring a digital marketing agency may provide you with useful information and inspiration. You can put your faith in their expertise after seeing how they've helped other companies succeed.
In conclusion, a digital marketing agency could be an excellent resource for any business hoping to succeed in the digital sphere. An in-depth digital marketing strategy tailored to your business and audience will be developed and put into action. Hiring a digital marketing agency may help you get the most out of your digital marketing efforts while saving you time, money, and energy. Consider teaming up with a digital marketing agency if you want your business to thrive in today's competitive internet industry.