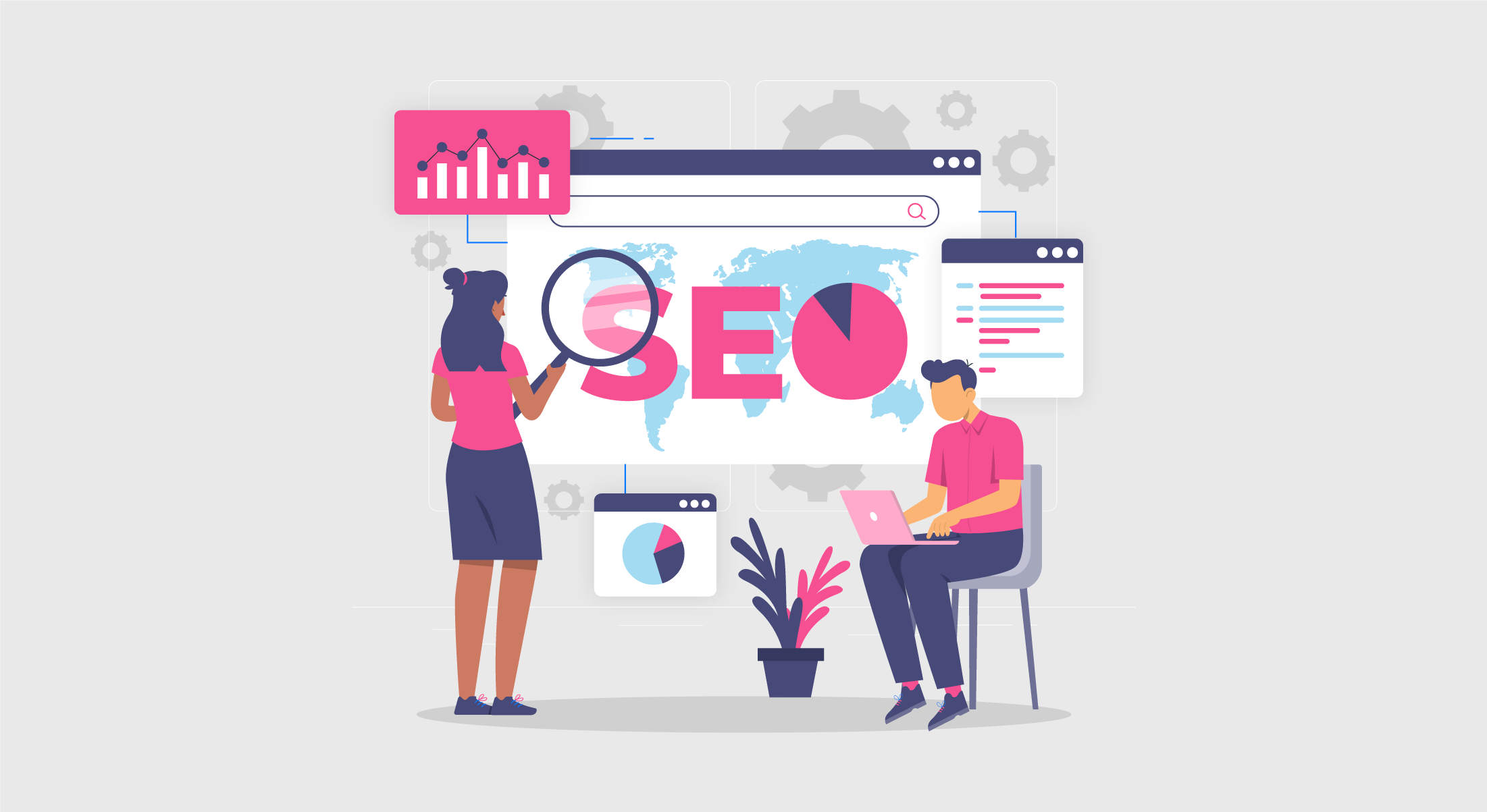 January, ​25, ​2023
5 min read
SEO for Content Marketing Strategy: How To Optimize for Search in 2023
Search engine optimization (SEO) is a crucial component of any digital content marketing strategy. In 2023, optimizing your website and digital content for search engines will be more important than ever if you want to reach your target audience and get people to visit your website. But SEO is a field that is always changing, so it can be hard to know where to start and what steps to take to make your website and digital content search-friendly.

First and foremost, it is critical to recognize that SEO is more than simply keywords and backlinks; it is also about providing high-quality, valuable, and user-friendly content that addresses the needs and intent of your target audience. Here are some pointers for optimizing your digital material for search in 2023:
Conduct extensive keyword research:
The core of any SEO plan is keyword research. It lets you find out what your target audience is looking for and which keywords you should focus on to rank higher in search engine results pages (SERPs). Use keyword research tools like Google Keyword Planner, Ahrefs, SEMrush, and others to find the most important keywords for your business and naturally work them into your content.
Optimize your content for user experience:
Check that your website is simple to use, loads quickly, is mobile-friendly, and has a clear structure. Use header tags (H1, H2, etc.) to arrange and make your material easier to read.
Create valuable, high-quality, and shareable content:
In SEO, content is still king. Create high-quality, informative, and interesting content that meets the needs and goals of your audience. Use pictures, infographics, videos, and other multimedia features to boost the shareability and engagement of your content.
Create quality backlinks:
Backlinks are an integral component of SEO. They indicate to search engines that other sites value and believe your material to be of high quality. It is essential to recognise, however, that not all backlinks are created equal. Concentrate on acquiring backlinks from authoritative and pertinent domains.
Website technical SEO:
Technical SEO optimises your website's architecture and coding to help search engines crawl and index it. Check your sitemap, redirects, and structure. Google Search Console can monitor and fix website issues.
Featured Snippet Optimization:
Answer boxes—featured snippets—appear at the top of SERPs. Optimize your content for featured snippets as they become more popular. Google will be able to understand your content better if you use featured snippet keywords and phrases, well-structured content, headings, and lists.

In this blog post, we will also go over some of the key internal and external factors that you should consider when optimizing your digital content marketing strategy for search in 2023.

Internal Factors:

Website Structure:
The structure and organization of your website play a crucial role in how search engines understand and index your content. It is important to use header tags (H1, H2, H3, etc.) to indicate the hierarchy of your content and make it easy for search engines to understand the purpose and main topics of your website. You can also improve your search engine rankings by using accurate meta titles and meta descriptions, as well as by using keywords in your content.
Mobile Optimization:
With more and more people using their smartphones to browse the web, it is important to make sure that your website is optimized for mobile. This means that your website should be responsive, which means that it should automatically change to fit the screen of whatever device is being used to look at it. A website that works well on mobile devices will not only make it easier for people to use, but it will also help your search engine rankings.
Navigation:

Your website should be easy to navigate, with a clear and logical structure that makes it easy for users to find the information they need. Search engines also take into account the usability of your website, so a well-designed and easy-to-navigate website will help to improve your search engine rankings.
External Factors:
Backlinks:
Backlinks are links from other websites that point to your website. The more backlinks you have to your website, the more credible it will look to search engines. Therefore, it's important to reach out to other websites and ask them to link to your site. Additionally, it's important to make sure that the websites linking to you are reputable and relevant to your business.
Social Media:
Social media plays an increasingly important role in SEO. By promoting your content on social media platforms such as Facebook, Twitter, and LinkedIn, you can increase brand awareness, drive traffic to your website, and improve your search engine rankings.
Content:
Content is still king and more important than ever. High-quality, informative, and engaging content will not only keep the visitors on your website for longer but also show the search engines that you are an expert in your field and increase your chances of ranking higher.
Monitor Analytics:
Use tools such as Google Analytics to monitor your website's traffic and understand how users are interacting with your content. This will help you identify areas for improvement and make adjustments as needed.
By following these steps and thinking about both internal and external factors, you can improve the visibility and search engine ranking of your website in 2023. Keep in mind that SEO is a long-term strategy, and it's important to stay up-to-date with the latest best practices and algorithm updates in order to achieve the best results.

SEO is a complicated and always-changing field, but if you pay attention to both internal and external factors, you can make your website more visible and get more people to visit it. By regularly monitoring your website's performance, staying up to date on the latest SEO trends and best practices, and seeking the help of an expert like Xamtac Consulting, you can create a comprehensive digital content marketing strategy that will help you achieve your goals in 2023.