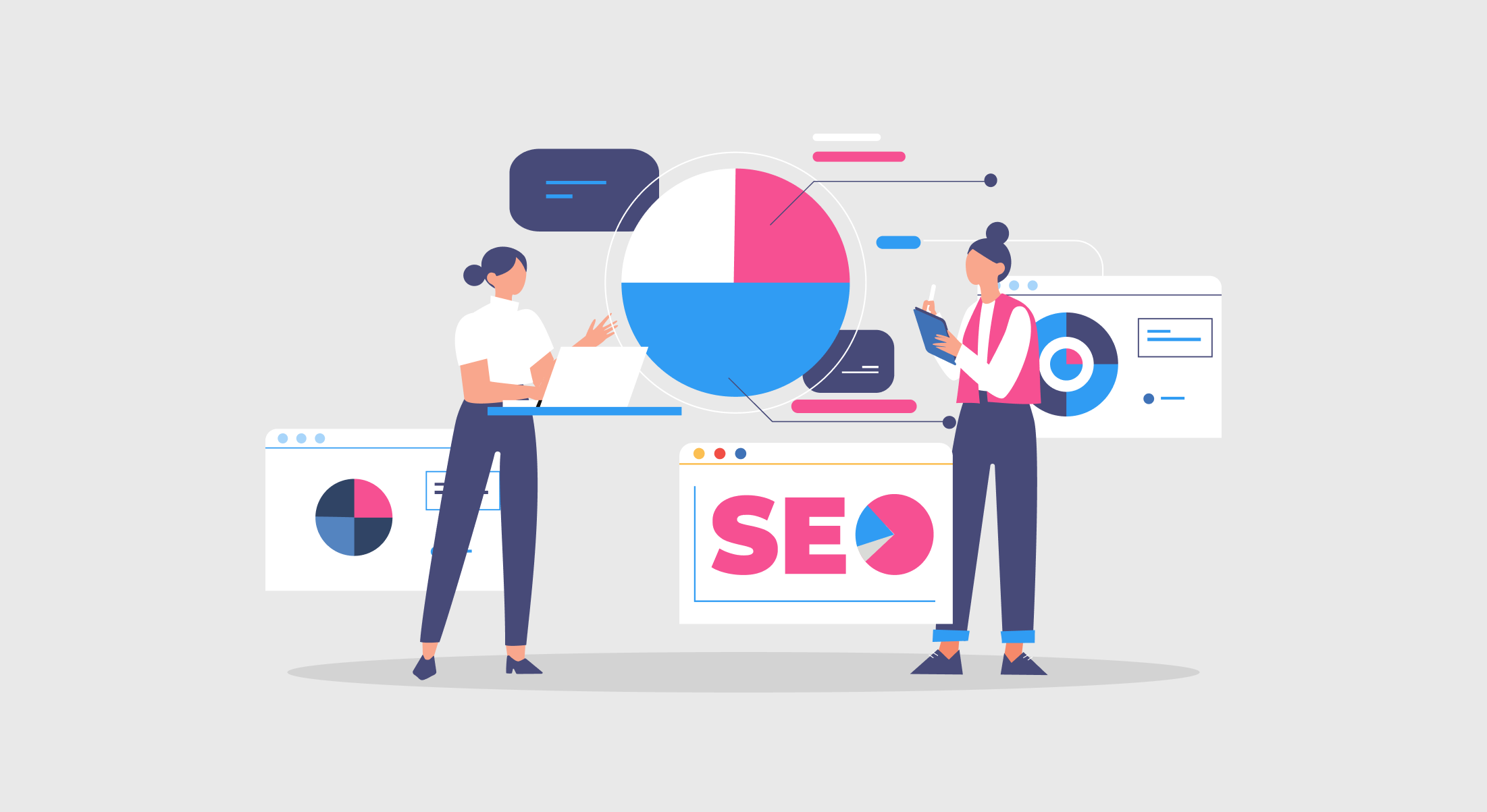 March, ​27, ​2023
3 min read
Is SEO worth it, and what do SEO agencies offer?
SEO, or search engine optimization, is the process of enhancing a website such that it achieves a higher position in organic search engine results. In today's digital age, when more and more people rely on search engines like Google to find local businesses, SEO is more crucial than ever.

But is SEO worth it? And what do SEO companies offer to businesses looking to improve their online presence? In this blog post, we'll explore these questions and more.
Are SEO services worth investing in?

The short answer is yes; SEO is definitely worth it. If you want more people to see your website, you should work to boost its position in search engine results pages. In fact, studies show that the first page of Google captures around 71% of search traffic clicks, with the top three results receiving the majority of those clicks.

But it's not just about driving traffic to your website. As an added bonus, search engine optimization (SEO) can enhance your website's user experience by making it simpler for visitors to find and use the information they seek. And if you focus on relevant keywords and topics, you can bring in high-quality traffic that is more likely to turn into customers.

What do SEO companies offer?

SEO agencies offer a range of services to help a company increase its organic traffic and overall online visibility. Just a few examples are as follows:
Keyword Research:
SEO companies can do keyword research to find out which keywords are best for your business and will bring in the most money. By using these keywords in your content and optimization work, you can move up in the search engine results pages and get more qualified traffic.
On-Page Optimization:

On-page optimization involves making changes to your website to improve its relevance and authority in the eyes of search engines. This can include things like optimizing page titles and descriptions, making your website faster and better, and making sure it works well on mobile devices.

Link building

It is the process of getting authoritative websites to link back to your site with high-quality backlinks. This can improve your website's authority and relevance in the eyes of search engines, leading to higher rankings and more traffic.

Content Creation:

SEO companies can help you make good content that is optimized for keywords and topics that are important to you. This can include blog posts, articles, infographics, and more, all of which are meant to attract and engage your target audience.

Analytics and Reporting:

SEO companies can give you detailed analytics and reports that can help you track how well your website is doing and find places where it could be better. This can include easy-to-understand information about traffic, rankings, conversions, and more.
Conclusion
In the end, SEO is worth it for businesses that want to improve their online presence and get more traffic from search engines. SEO companies offer a wide range of services to help businesses achieve their goals, from keyword research and on-page optimization to link building and content creation. By working with a reputable SEO agency, you can boost the visibility of your website, bring in more qualified traffic, and grow your business.