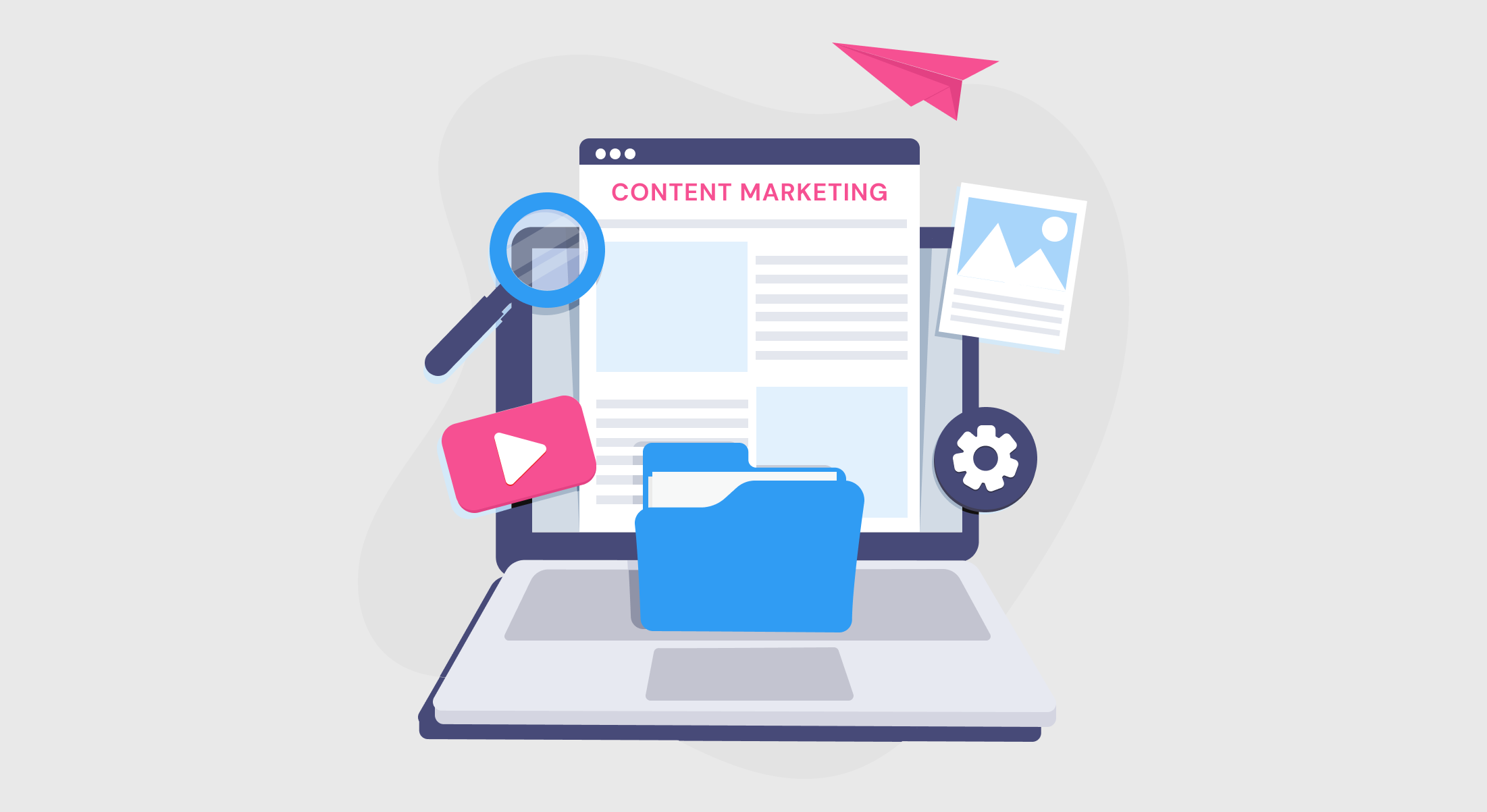 March, ​23, ​2023
2 min read
How To Get Started With Content Marketing Strategy

To be effective with digital marketing, content marketing must be a central component of the overall plan. Building brand recognition, attracting website visitors, and transforming those visitors into paying customers all start with producing content that speaks directly to your target demographic.
Still, content marketing's learning curve is steep. It might be challenging to know where to start when there are so many channels, formats, and strategies to select from. Creating a content marketing strategy and forming an alliance with a content marketing agency are just two of the first steps we'll discuss in this blog post.
Come up with a Content Marketing Strategy
It's crucial to have a robust content marketing plan in place before you begin developing content. This will help guarantee that your content is relevant to your audience and serves your business objectives.
Consider these guidelines as you work on your content marketing plan:
Clearly define your objectives: To what end are you using content marketing? Is your goal to get more people to learn about your company, make purchases, or visit your website?

Choose who you're writing for: Who is your intended audience for this content? How can I best cater to their needs, interests, and preferences?

Format your text in the way you see fit: What sort of material will most effectively reach your intended audience? Do you plan to make articles, films, infographics, or something else entirely?

Make a schedule for your content: Topics, formats, and release dates for content should all be planned in advance.

Join Forces with a Content Marketing Agency

Working with an agency that specialises in content marketing is an excellent technique for improving the quality and reach of your content marketing. Working with a content marketing agency may help you create a plan for your content marketing efforts, draught compelling content, and evaluate the efficacy of your campaigns.

Choose a content marketing agency that knows what they're doing and has a proven track record of success in your specific market. Consider the agency's pricing, services, and method of contact to see whether they'd be a suitable fit for your business.