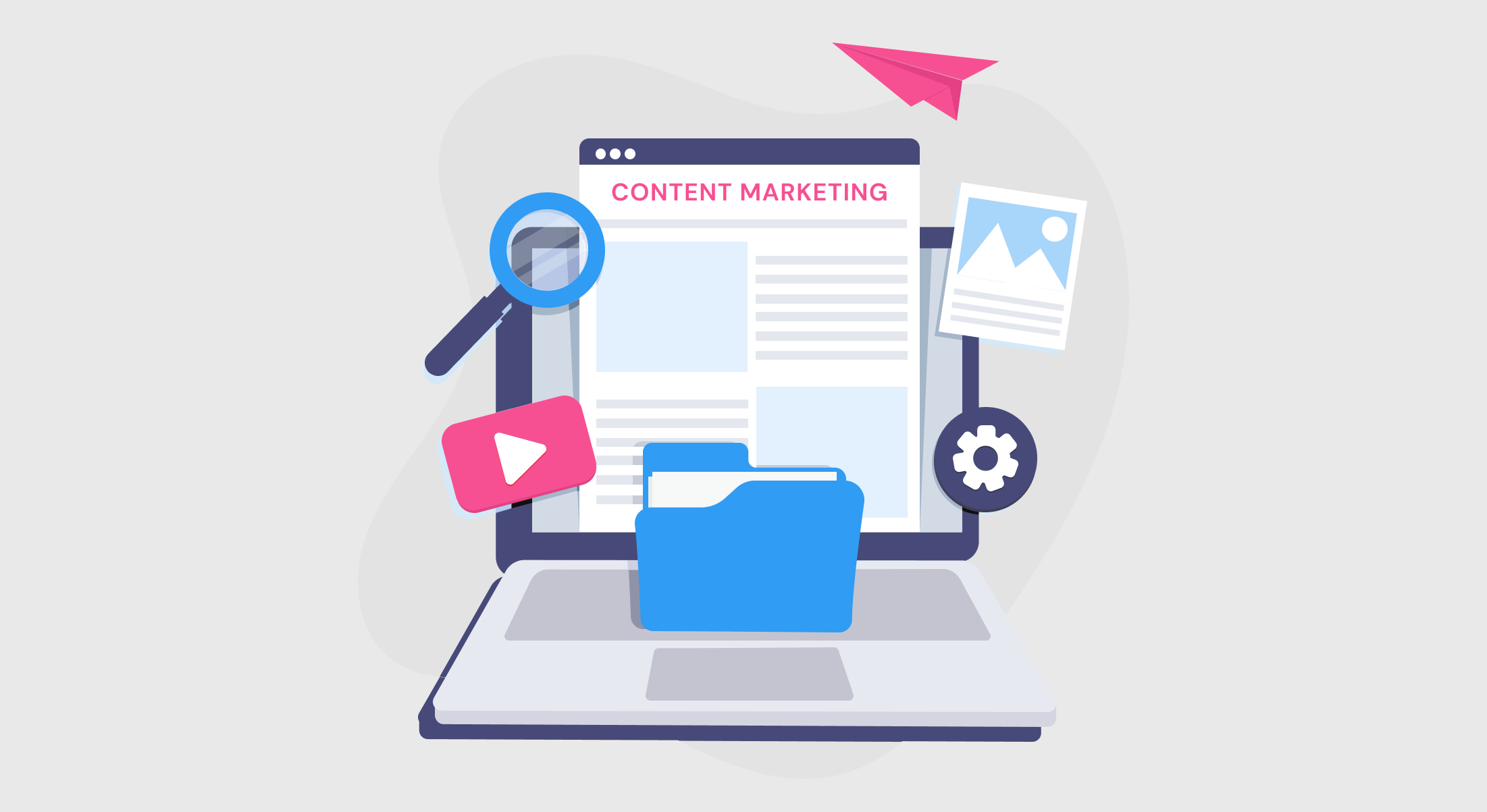 April, ​19, ​2023
5 min read
A Guide To Creating A Winning Content Marketing Strategy
Content marketing is crucial to the success of modern advertising initiatives. Recent research indicates that compared to conventional marketing methods, content marketing can produce three times as many leads at a 62% lower cost. However, without content marketing experts on staff, it can be challenging for businesses to build a successful content marketing plan. If you need help with this, you could want to hire a content marketing agency. In this post, we'll talk about why it's a good idea to work with a content marketing agency and how to get started.

The first step is to figure out what you want to achieve.
Goal setting is the starting point for any successful content marketing plan. For goals to be considered "SMART," they must be "specific," "measurable," "attainable," "relevant," and "time-bound." The goals of any content marketing strategy worth its salt are lead generation, brand exposure, conversion rates, and customer retention. The first step in creating an effective content marketing campaign is establishing your goals. To keep moving forward, you need to establish objectives that are both realistic and appropriate for your company.
The first step in creating an effective content marketing strategy is defining your audience. Find out more about your ideal customers by researching their demographics, pain points, and motivations for making a purchase. Determine who you are writing for so that you can cater to their specific interests and requirements. Market analysis, consumer surveys, and social media analytics can all yield valuable insights into your target audience's characteristics and habits. The only way to create material that will capture the attention of your intended audience is to have a thorough understanding of that audience. Knowing your audience is crucial to creating content that will resonate with them, whether you're distributing it via social media, email marketing, blog posts, videos, podcasts, or any other channel.

The third stage of developing a content marketing strategy is an audit of the existing material. Blog entries, social media updates, videos, infographics, and more could all be subject to an audit. If you conduct a content audit, you might identify weak spots and discover fresh openings. Your content's utility to your company's goals, your brand's standing, and your intended audience can be assessed using an audit. It also reveals what works and what may be improved upon in terms of content. The results of an audit can inform many content marketing decisions, including topic selection, keyword emphasis, and distribution channel choice.

Fourth, if you want your content marketing to succeed, you need a content plan. It requires strategic planning for the creation and distribution of content that is both useful and engaging for the target demographic. A content calendar would normally be part of a content strategy, defining when various pieces of content would be released, how they would be disseminated, what they would cover, and in what formats they would be presented. Social media, email marketing, and paid advertising are just a few ways to get the word out about the fantastic content you've developed and build your brand's following and visibility, and you should outline these strategies in your distribution plan. You need a content development plan that helps you achieve your business goals, spreads the word about your brand, and meets your audience's thirst for knowledge and entertainment.

Fifth, make something and get it right. A content marketing plan revolves around creating and refining content. The term "content creation" is used to describe the procedure of producing informative and engaging information for a specific target audience. What we commonly refer to as "content development" actually covers a vast range of tasks, from blogging to making videos, eBooks, white papers, and podcasts. You can improve a piece of content's discoverability in search engines and among your target audience by using keywords, tags, and meta descriptions. One aspect of this is working to enhance the readability, appeal, and shareability of your content. Creating and sharing high-quality content may increase traffic, build trust in your brand, and cement your place in the minds of your ideal customers. It's a boon to lead generation, customer rapport, and closing deals.
The sixth and final stage of a well-planned content marketing strategy is the measurement and analysis of results. Metrics like content's reach, engagement, conversions, and return on investment (ROI) are just some of the indicators you should monitor. By keeping tabs on key performance indicators, you may gain insight into your content's efficacy, identify problem areas, and hone your content marketing strategy. This feature can help your content generate more leads and boost your site's conversion rate. Analyzing your content's performance is the first step in making data-driven decisions about your content marketing strategy and ensuring that you are fulfilling your business goals. To maximize profits and ensure long-term viability, you can tweak your strategy as needed.
Together, strategic planning, expert execution, and in-depth analysis form an effective content marketing strategy. Working with a content marketing agency gives businesses access to the experts and resources they need to create a thorough content marketing plan. By establishing goals, determining a target audience, conducting an audit, developing a content plan, creating and optimising content, and monitoring performance, organisations may achieve their content marketing goals and generate long-term success.