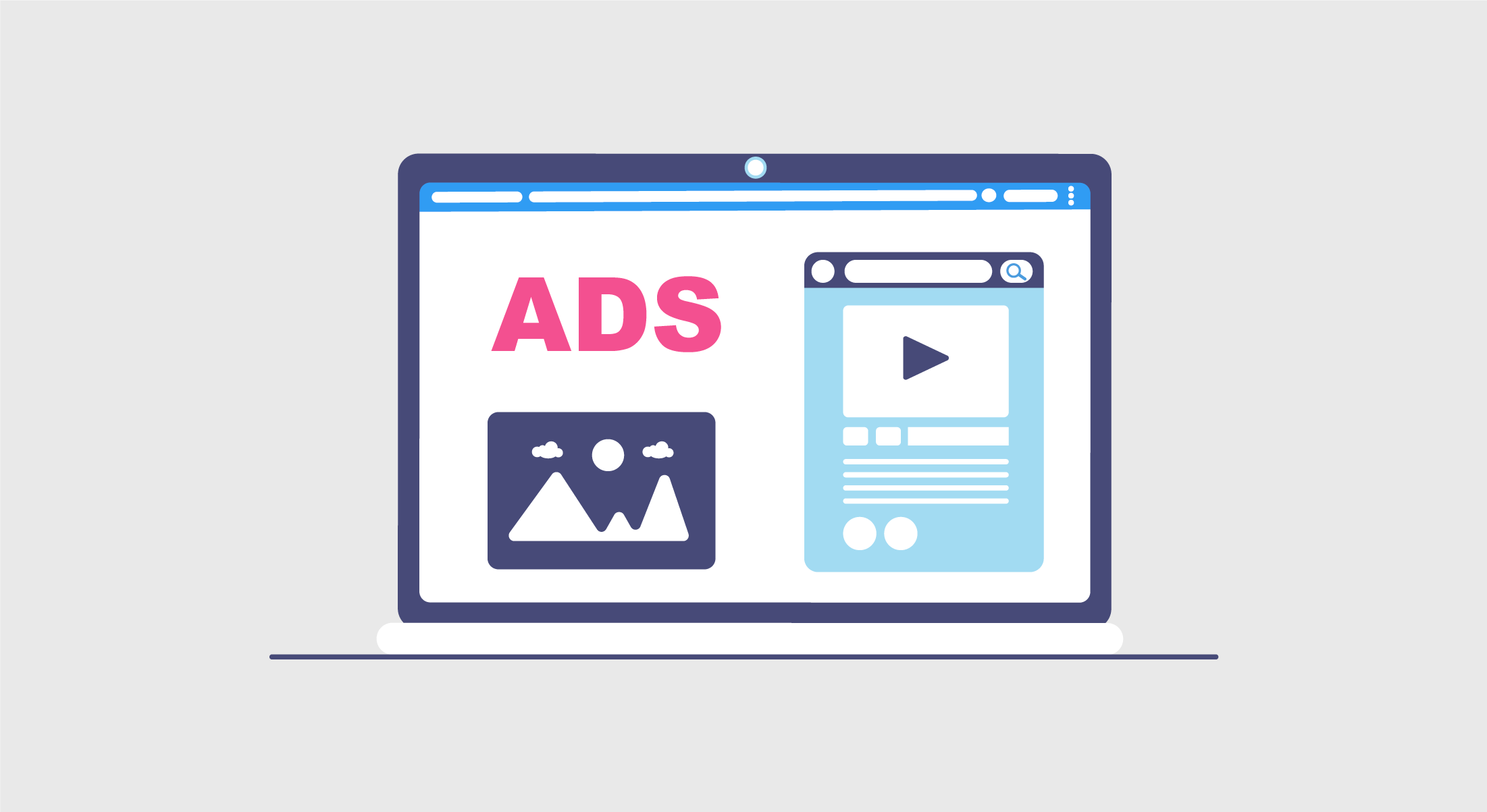 March, ​16, ​2023
5 min read
A 2023 Google Adwords Search Engine Marketing Handbook
The goal of search engine marketing (SEM) is to increase a company's visibility and traffic on search engines like Google, Bing, and Yahoo. One of the most widespread SEM tools is Google AdWords. It provides companies with the ability to create very specific ads that rank highly in user searches.

What is the difference between search engine optimization and search engine marketing?
Search engine optimization (SEO) and search engine marketing (SEM) are critical components of digital marketing that increase a site's exposure and traffic.
Search engine optimization, or SEO, is the practise of enhancing a website's exposure in organic search engine results for targeted keyword phrases. Long-term, focused visitors can be attracted to a website by increasing its visibility in organic search results, which is why SEO is so important. Seo employs a wide variety of techniques, including keyword analysis, on-page optimization, link-building, and content creation.
Search engine marketing (SEM) is a form of PPC (pay-per-click) advertising in which businesses bid on certain keywords to have their adverts displayed at the top of search engine results pages. In contrast to search engine optimization's (SEO) focus on long-term, organic outcomes, search engine marketing's (SEM) focus on short-term, paid advertising results may be seen immediately. Ads displayed via SEM are highly targeted, as they are based on the user's search query, and are therefore effective at bringing in new visitors. Businesses that want to increase their online presence and attract targeted traffic rapidly can benefit greatly from SEM campaigns due to the ease with which they can be launched and optimised.

As we step into 2023, it's crucial for businesses to stay on top of the latest trends and strategies to make the most out of their Google Adwords campaigns.
In this handbook, we'll look at the best practices and strategies for Google Adwords SEM in 2023.
Define Your Goals:
Prior to diving fully into building Google AdWords advertising, it is crucial to define your goals. Why exactly are you launching these campaigns, exactly? Do you want more people to become aware of your company or do you want more individuals to reach out to you? You can create a targeted and effective marketing plan if you have a clear idea of where you want to take your business.
Conduct Keyword Research:
Doing keyword research is a crucial component of managing Google Adwords campaigns. Finding out what people type into search engines to find goods and services like yours is a key part of this process. With the use of in-depth keyword research, you can construct advertising that are highly pertinent to the user's search and are directed squarely at them.

Create Compelling Ad Copy:
First, you need to do some research to find the best keywords. Your ad language should be concise and simple to read, and it should highlight the advantages of your offering. Use terms that people actually type into search engines while looking for your product or service.
Use Ad Extensions:
Google AdWords ad extensions are an effective method of expanding your audience and providing valuable context for potential buyers. With these, you can include contact details, a link to a certain page on your site, or even a testimonial section. Ad extensions are a fantastic tool for gaining more attention for, and clicks on, your adverts.
Optimize Landing Pages:
In order to convert visitors into customers, you direct them to a specific page on your website known as a "landing page" when they click one of your adverts. It is crucial to ensure that your landing page is optimised in a way that will lead to conversions. This includes making sure it works well on mobile devices, has a clear call to action, and is easy to use.

Track and Analyze Results:
Knowing how successful your Google Adwords campaigns are will require diligent monitoring and analysis of data. Examining key performance indicators (KPIs) like CTR, conversion rate, and cost per click on a regular basis is essential for measuring the success of your campaigns. Using this data, you may make educated choices that will improve the performance of your advertising.
Conclusion:
Google Adwords Search Engine Marketing (SEM) is a powerful tool for businesses that want to reach their target audience and By using the latest best practices and strategies, businesses can make campaigns that are highly targeted, work well, and get results. effective, highly targeted, and generate results if they adopt the most recent best practices and methods. In order to get the most out of your Google Adwords campaigns as we go towards the year 2023, it is absolutely necessary to be current on all of the most recent trends and methods. You can establish successful Google Adwords campaigns that generate a return on investment (ROI) by defining your goals, conducting extensive keyword research, writing attractive ad copy, utilizing ad extensions, optimising landing pages, and tracking and analysing the outcomes of your efforts.