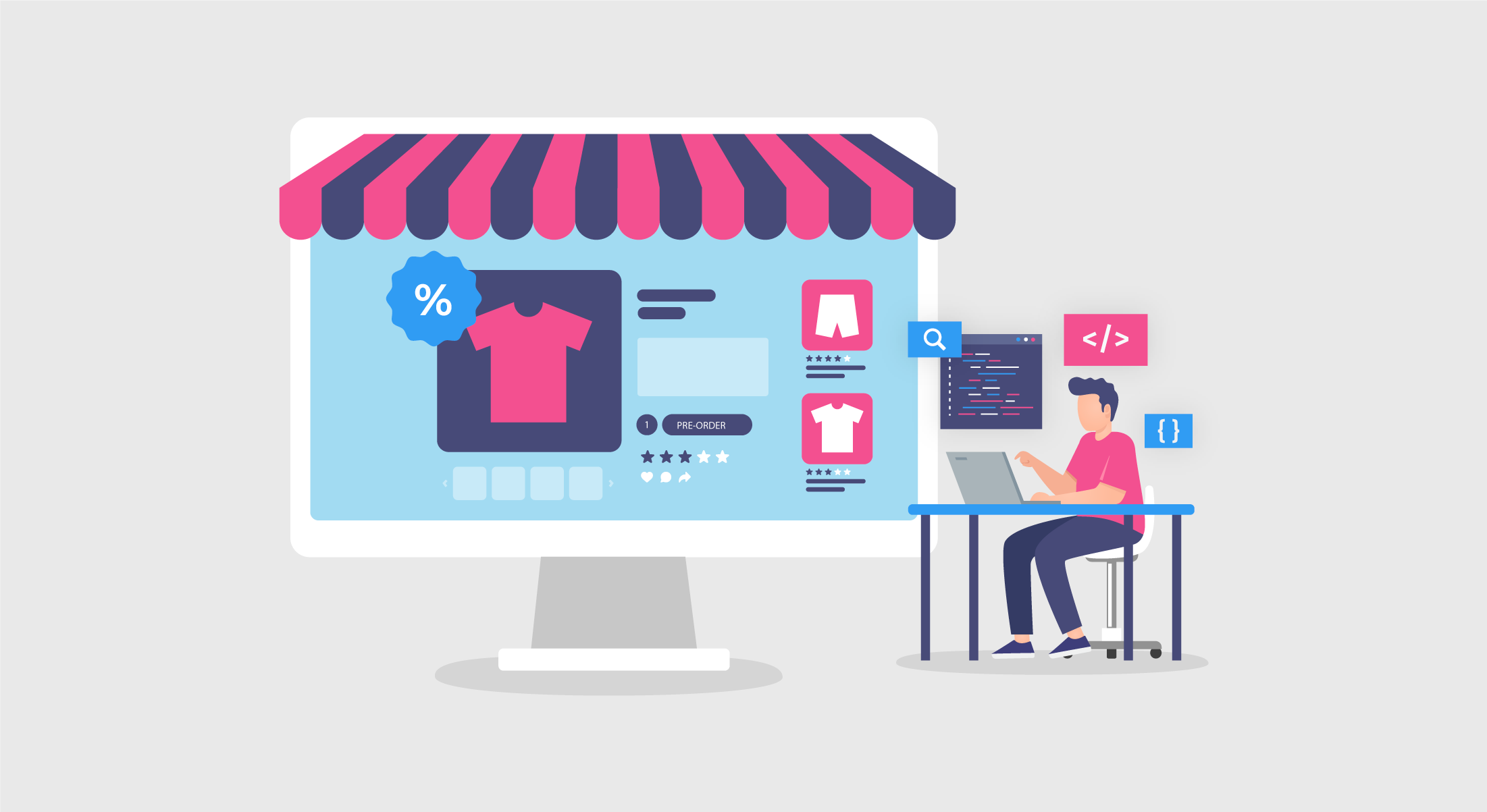 February, ​6, ​2023
3 min read
Advantages and Disadvantages of e-commerce website development
E-commerce, also called "electronic commerce," is when goods and services are bought and sold over the internet. E-commerce has become more popular in recent years because it makes shopping easier for consumers and gives businesses a chance to reach more people. In the past few years, its popularity has exploded, and online sales are making up a bigger and bigger share of all retail sales.
Some advantages of e-commerce website development include

Convenience:
E-commerce allows people to shop from the comfort of their own homes without the need to visit a physical store. This can be particularly beneficial for those who live in remote or rural areas or for those who have disabilities that make it difficult to leave the house.
Lower prices:
Because e-commerce businesses do not have the same overhead costs as traditional brick-and-mortar stores, they may be able to offer lower prices to consumers.
Increased choice:
Online stores often have a much larger selection of goods and services than physical stores, which means that consumers have a greater range of options to choose from.
It is simple to compare prices:
E-commerce platforms make it easy for consumers to compare the prices and features of different products, which can help them make informed purchasing decisions.
However, there are also some disadvantages to e-commerce website development:
Security Issues:
There are always risks involved in making financial transactions online, and some consumers may be hesitant to enter their credit card or personal information on the internet.

Lack of human interaction
Some people prefer the personal touch of shopping in a physical store and may miss the opportunity to ask questions or get advice from the sales staff.
Shipping costs and delivery times:
While many online retailers offer free shipping, this is not always the case, and some consumers may be put off by the additional costs or the wait for their order to arrive.
Returns and exchanges:
Some e-commerce stores have more restrictive return policies than physical stores, which can be frustrating for consumers who need to make a return or exchange.
And at last, there are advantages and disadvantages to creating an e-commerce website. On the plus side, e-commerce website development lets businesses reach more customers and do business all over the world. Customers can also have more convenient shopping experiences because they can make purchases at any time and from any location. But making and keeping up an e-commerce website can be expensive and take a lot of time. There is also the risk of security breaches and the loss of sensitive customer data. Before setting up an e-commerce website, businesses need to carefully weigh the pros and cons.