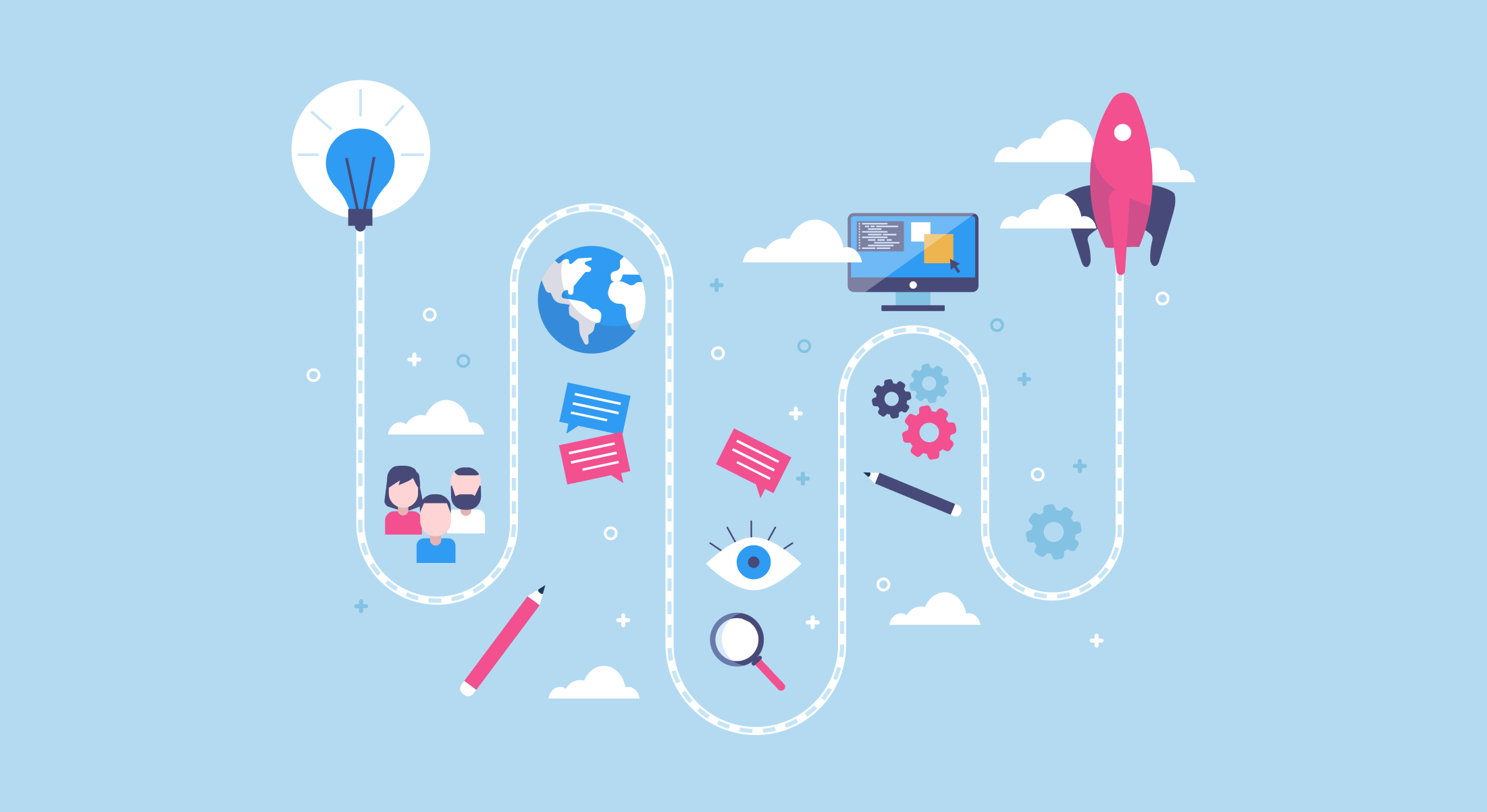 July, ​4, ​2023
3 min read
The creative process of digital branding services
The creative process of digital branding services is a multifaceted approach to developing and implementing strategies to establish a brand's online presence and increase customer engagement and loyalty. Businesses that want to succeed in the digital marketplace and build a loyal customer base must prioritize digital branding. In this article, we will discuss how digital branding services may aid firms in their branding endeavors by delving into the creative process of providing such services.
Discovery and Research
The first step in the creative process of digital branding services is discovery and research. This involves understanding the brand's mission, values, target audience, and competition. Experts in digital branding may learn about the market, spot trends, and create tactics that connect with consumers by performing extensive research.
Brand Strategy Development
When it comes to digital branding services, the next stage is to formulate a brand strategy. This involves defining the brand's unique value proposition, brand messaging, and tone of voice. By developing a brand strategy, digital branding experts can ensure consistency across all channels, increase brand recognition, and establish a strong brand identity.
Brand Identity Design
Brand identity design is a critical component of the creative process for digital branding services. This involves developing a visual identity that reflects the brand's values and resonates with its target audience. Creating a logo, color palette, and typeface that effectively represent the business and set it apart from similar offerings is all part of brand identity design.
Website Design and Development
Website design and development are essential components of digital branding services. A well-designed website can help businesses establish credibility, increase website traffic, and improve customer engagement. Website design and development involve developing a user-friendly interface, ensuring mobile responsiveness, and optimizing the website for search engines.
Content Creation
Content creation is a crucial element of the creative process for digital branding services. Content can help businesses establish themselves as thought leaders in their industry, increase customer engagement, and improve their online visibility. Writing blog articles, updating social media profiles, and launching email marketing campaigns are all examples of content generation.
Social media management
Social media management is another critical component of digital branding services. Businesses may connect with their customers on a more personal level, raise awareness of their brand, and boost website traffic by using social media platforms. Social media management includes developing social media strategies, creating content, scheduling posts, and engaging with customers.
Analytics and Reporting
Analytics and reporting are essential components of the creative process for digital branding services. A company's digital marketing efforts can be monitored, their results evaluated, and adjustments made based on hard data. Analytics and reporting include tracking website traffic, monitoring social media engagement, and measuring conversion rates.
In conclusion,
In the modern digital era, the growth and success of a firm depend on the imaginative process behind digital branding services. Businesses may become industry leaders, boost customer engagement and online exposure by conducting research, formulating a brand strategy, building a brand identity, producing content, managing social media, and making use of data analytics tools. Xamtac understands the importance of the creative process of digital branding services and can provide customized solutions that align with your business goals and help you achieve your branding objectives. Xamtac is well-equipped to assist businesses in staying ahead of the competition and achieving long-term success in the digital age because of their extensive knowledge of the digital marketplace and track record of accomplishment.