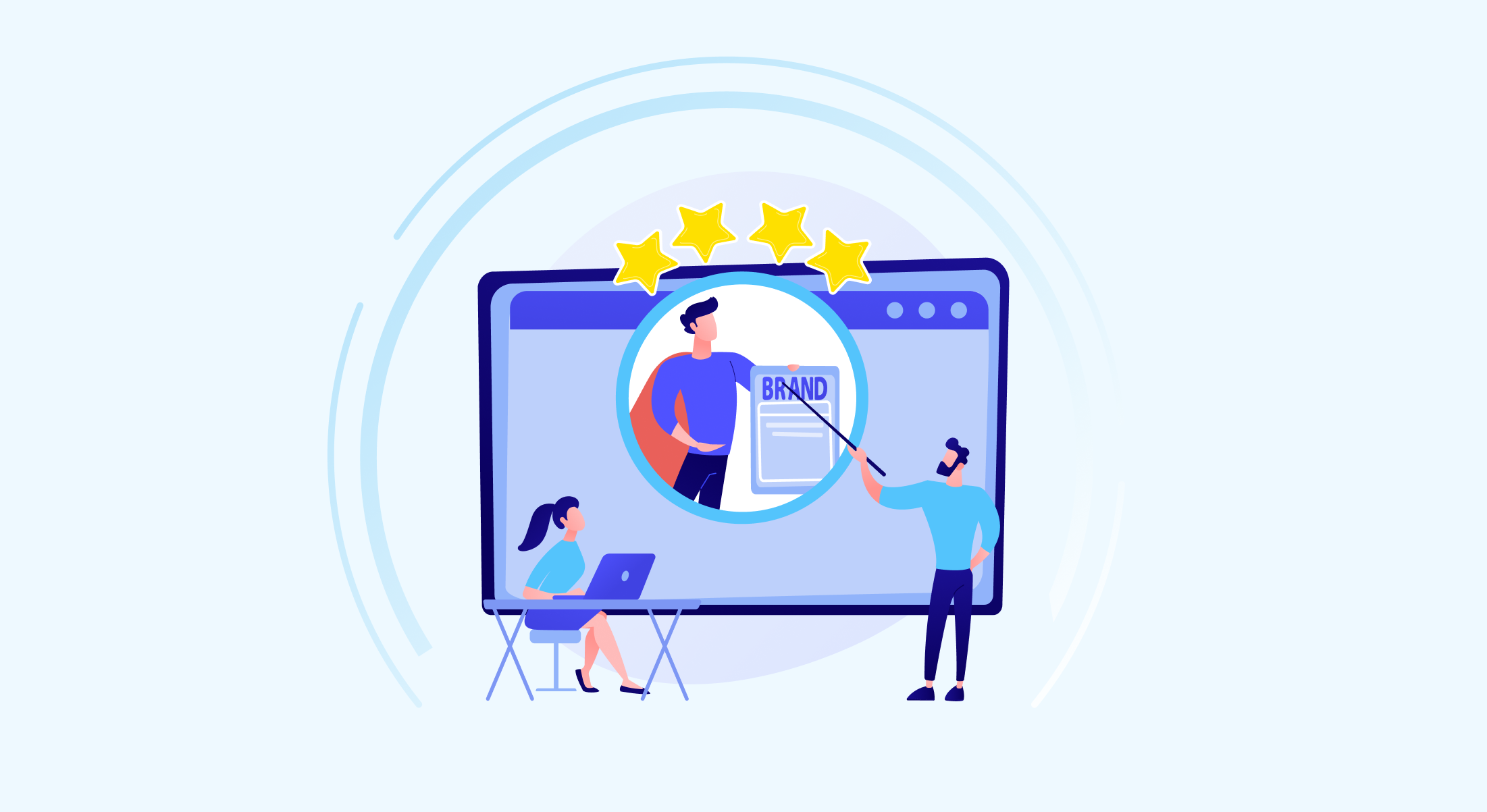 November, ​3, ​2023
5 min read
The Connection Between Brand Monitoring Services and Customer Experience
In the current digital era, where information spreads at the speed of light, a company's success is frequently based on how well it can control the perception of its brand. Today's consumers have unparalleled access to information, and they rely on a variety of online forums to voice their opinions—whether favourable or unfavorable—about goods and services. Brand monitoring services have emerged as a result of this change in consumer behaviour, and they are essential in determining how customers are treated. In this essay, we'll examine the intricate relationship between brand monitoring services and client satisfaction while emphasising their influence on organisations.

Understanding Brand Monitoring Services
internet reputation management (ORM), often known as brand monitoring services, is the practise of tracking, evaluating, and addressing internet mentions of a company, its goods, or its services. These references could appear in a variety of online media, such as social media, forums, review sites, and news sources. Maintaining a favourable brand image, spotting possible problems, and interacting with customers in real-time are the key objectives of brand monitoring.

The Evolving Customer Experience Landscape
It's important to comprehend how the customer experience environment has changed before exploring how brand monitoring services relate to customer experience. Digital interactions, where people connect with firms through websites, social media, email, and online reviews, have largely supplanted traditional marketing strategies. Customers now have more control and sway over how others perceive brands because to this change.

Instant Access to Information:
Before making a purchase, shoppers can instantly research items, read reviews, and compare pricing thanks to cellphones and high-speed internet. Because of this accessibility, maintaining a strong internet presence for firms has become crucial.
Social Media Amplification:
Social networking sites have become into centres for client reviews. In a matter of seconds, thousands, if not millions, of individuals can be informed of both positive and negative experiences. Because of the amplifying effect, controlling brand reputation must be a key focus.

Importance of Online Reviews:
Consumer decisions are greatly influenced by reviews found online on sites like Yelp, TripAdvisor, and Google Reviews. Negative reviews can turn away potential buyers, while positive ratings can increase purchases.
The Impact of Brand Monitoring on Customer Experience
Let's now investigate how brand monitoring services directly affect the experience of the customer:

Real-time Issue Resolution:
The capacity to recognise and handle consumer complaints in real-time is one of the most important benefits of brand monitoring services. By keeping an eye on online discussions, companies may rapidly address complaints or other issues, proving their dedication to client satisfaction. This proactive strategy not only takes care of current issues, but it also demonstrates a brand's commitment to its target audience.
Enhanced Customer Engagement:
Businesses may interact with customers on social media, review sites, and forums thanks to brand monitoring services. Building trust via genuine consumer interaction also gives you the chance to get insightful feedback. Businesses may better understand their clients and adjust their products or services by actively participating in online forums.
Reputation Management:
For businesses to draw in and keep clients, maintaining a favourable brand image is essential. By locating unfavourable remarks, reviews, or mentions, brand monitoring services assist firms in managing their online reputation. When unfavourable feedback appears, businesses may respond quickly to solve the problems and limit any possible harm.
Competitor Analysis:
Monitoring your rivals' brands as well as your own is part of brand monitoring. Businesses might spot possibilities for improvement, market gaps, and strengths by researching rivals' online reputations. The strategic benefits that result from this competitive knowledge can improve the whole customer experience.

Data-Driven Decision Making:
A variety of data is produced by brand monitoring services, which may be analysed to help in decision-making. Businesses may modify their plans, enhance goods or services, and match with client preferences by studying customer sentiment and trends. This data-driven strategy makes sure that the consumer experience is appealing and relevant.
Case Study:
How Brand Monitoring Transformed Customer Experience
To illustrate the practical impact of brand monitoring services on customer experience, consider the following case study:
Company X, a mid-sized e-commerce retailer, was struggling with negative online reviews and declining sales. They implemented a brand monitoring service to track customer feedback and online mentions.

Result:

Real-time Issue Resolution:
Through brand monitoring, Company X discovered that shipment delays and poor product quality were often voiced issues by customers. They dealt with these problems very away, which raised consumer satisfaction.

Enhanced Customer Engagement:
Company X strengthened consumer relationships by aggressively reacting to reviews and comments on social media. This participation not only fixed problems, but it also produced favourable word-of-mouth advertising.
Reputation Management:
By swiftly responding to consumer complaints, bad ratings were reduced. Additionally emphasising excellent reviews, Company X demonstrated their dedication to excellence.

Competitor Analysis:
Brand monitoring indicated that their rivals' products also had comparable quality problems. By enhancing their product range and capitalising on this knowledge, Company X gained a competitive advantage.

Data-Driven Decision Making:
Company X was able to improve its marketing tactics and product offers thanks to the information gathered through brand monitoring. As a result, both revenue and client retention significantly increased.
In conclusion, the examination of the connection between brand monitoring services and customer experience, as explored in this XAMTAC analysis, highlights the critical role these services play in shaping the modern business landscape. In an era where customer preferences and opinions can change rapidly, brand monitoring services serve as invaluable tools for companies seeking to stay attuned to their audience's needs, sentiments, and perceptions.