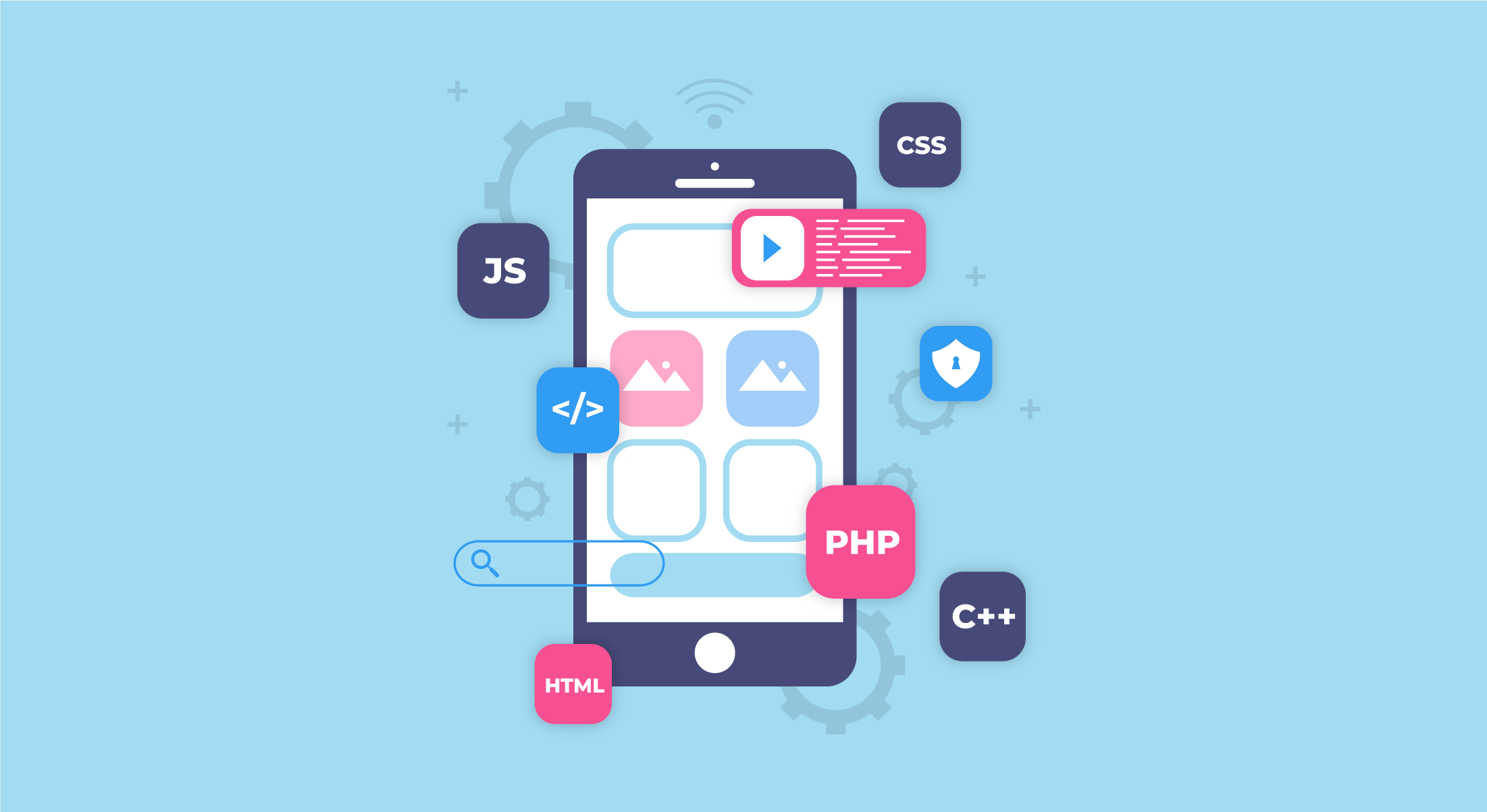 February, ​16, ​2023
5 min read
What is custom mobile app development, and why is it important?
The process of generating a one-of-a-kind and personalized application for mobile devices is called "custom mobile app development." It is an important part of modern businesses because it gives them a way to reach clients and gives users a more personalized experience. In this article, we'll discuss what custom mobile app development is, its benefits, and what you should keep in mind when creating a custom app.
I. Introduction:
A. Define custom mobile application development
Custom mobile app development is the process of designing, building, and releasing a mobile app that is made to fit the needs and wants of a specific person or organization. It gives businesses the ability to give their customers a unique and personalized user experience. This helps them build brand awareness, keep customers interested, and increase their bottom line.
B. Significance of Custom Mobile Application Development
In today's fast-paced digital world, the importance of custom mobile application development is rising. With more people using smartphones and having access to the internet on their phones, having a custom mobile app can give a business a competitive edge. It lets businesses reach customers no matter where they are, giving them an easy and personalized experience.
Advantages of Custom Mobile Application Development
A. Individualized User Experience
One of the best things about bespoke mobile app development is that it lets companies customize their apps to meet the needs and expectations of their customers. This gives each customer a unique and personalized experience, which can make customers happy and keep them coming back.
B. Enhanced Productivity and Performance
Custom mobile apps may help organizations improve their productivity and efficiency by streamlining processes, reducing the amount of manual work needed, and automating operations. This increases operational efficiency and reduces costs for the business.
C. Enhancement of Customer Engagement
Custom mobile applications allow businesses to communicate directly with their customers. They can interact with customers through the app, send them personalized offers and promotions, and share news and updates. This can promote consumer involvement, resulting in more revenue and client loyalty.
D. Increase Profitability and Revenue
Custom mobile apps can help businesses increase sales and return on investment (ROI) by giving customers a unique and personalized experience. Customers are more likely to talk to the company and buy things through the app, which means more sales and more money for the company.
E. Strategic Advantage
Having a custom mobile app sets a business apart from its competitors and gives it an edge in the market. It helps firms stand out in a crowded market by demonstrating a commitment to innovation and client satisfaction.
What to Consider When Creating a Custom Mobile Application
A. Determining Goals and Requirements
Before starting to make an app, it's important to write down what it wants to do and what it needs. This will guarantee that the app fits the requirements of the business and its clients and that the development process remains on schedule.
B. Selecting the Appropriate Platform and Technology
The subsequent stage is to select the optimal platform and technology for the application. This will depend on the business's specific demands and the intended audience. Some companies may decide to make apps for iOS, while others may choose to focus on Android.
C. Selecting the Appropriate Development Company
It is important to choose a company that has experience and skill in making custom mobile apps. The right team will be able to bring the app's vision to life and guarantee that it meets businesses' and customers' expectations.
D. Assuring Data Security and Privacy
When designing a custom mobile app, security and data privacy are crucial issues. The app should be built with security in mind, with strong authentication and encryption to protect important data.
A. Exploration and Planning
Discovery and planning are the first steps in the custom mobile app development process. During this phase, the development team will collaborate with the business to determine its goals and requirements, as well as the project's scope. This includes defining the application's user flow, functionality, and features.
B. Design and Development
After the planning step is complete, the app's design and development can commence. During this phase, the development team will build the user interface, write the code, and add any APIs that are needed. To give users the best possible experience, the design of the app must be intuitive, easy to use, and nice to look at.
C. Testing and Debugging
The phase of testing and debugging is crucial to the development process. During this phase, the development team will test the application's functionality and address any flaws that may have been discovered. This is also the time to optimize the app's performance to ensure that it runs smoothly on a variety of devices.
D. Installation and Maintenance
Once the app is finished and has been well tested, it can be put on the app store and made available to users. The development team will also offer ongoing maintenance and support. This will make sure that the application keeps working as it should and that any bugs are fixed quickly.
5. Concluding
Summary of the Value of Custom Mobile Application Development
In conclusion, custom mobile application development is an indispensable component of a contemporary company. It lets businesses reach their customers, get their customers more involved, make more money, and get a better return on their investment. Custom mobile apps give users a more personalized experience, help them be more productive and efficient, and get customers more involved.
If you're considering producing a bespoke mobile app for your business, it's essential to evaluate the benefits it offers and what you should keep in mind when creating an app. Choose the right development team, make sure your data is safe and private, and plan and test your app to give users the best experience possible.