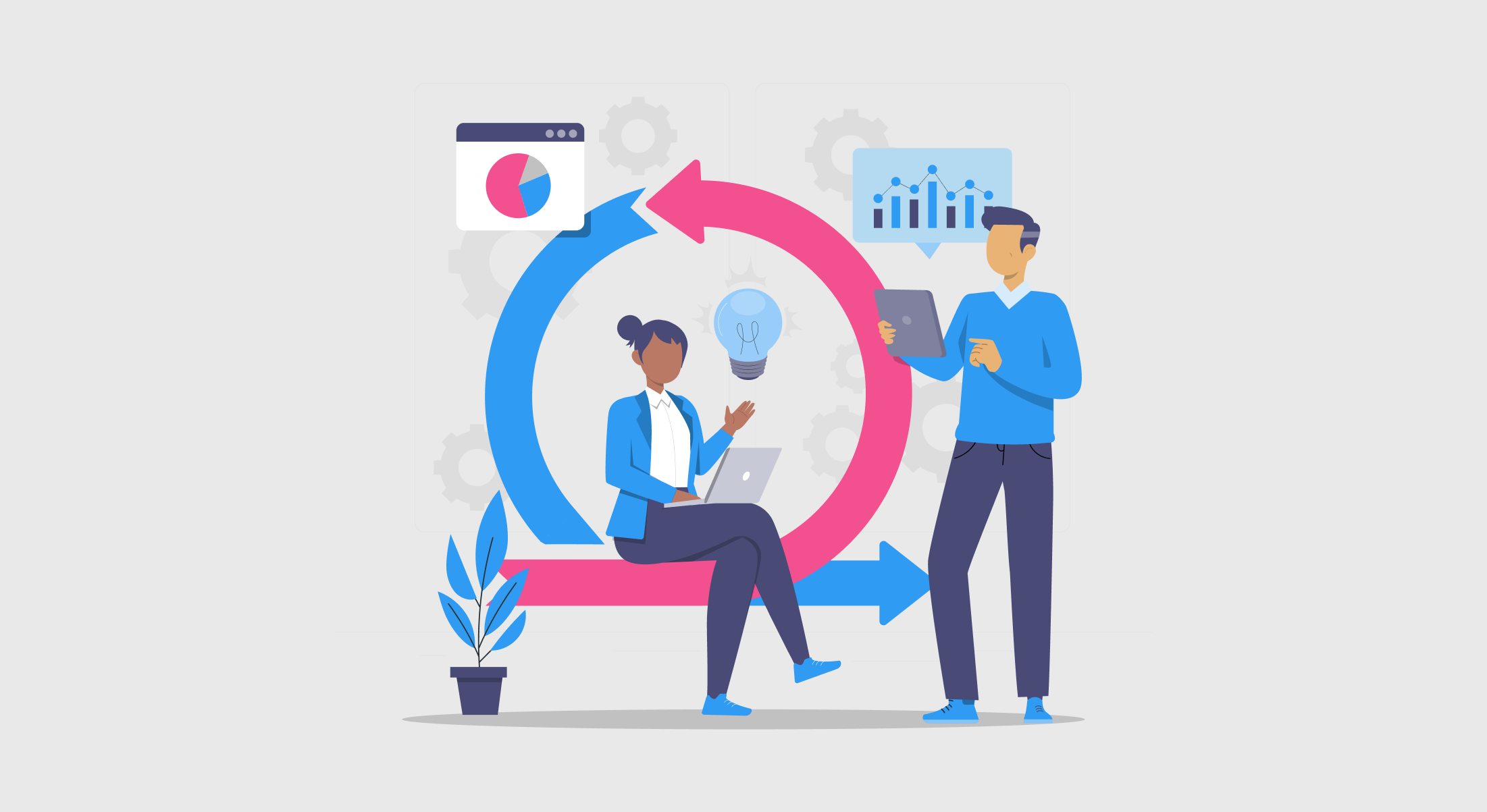 June, ​28, ​2023
5 min read
How Digital Branding Services Can Transform Your Business

To succeed in today's competitive market, businesses need a strong internet presence. With the right digital branding services, any business can boost its online visibility and attract more customers who will become loyal to its brand. The future of your company depends on your ability to invest in digital branding services, and this article will show you how to do it.

What are digital branding services?
Digital branding services are the strategies, techniques, and tools used to establish and promote a brand's online presence. Digital marketing encompasses a wide range of initiatives, from website creation to social media profile building to online advertising campaigns and content production. By raising brand awareness and piquing consumer interest, digital branding services aim to boost a company's bottom line.

Why are digital branding services crucial for your business?
These days, consumers are more likely than ever to go online to learn about a product and then buy it. Therefore, a robust online presence is essential for companies to thrive in today's economy. Businesses can benefit from digital branding services in a number of ways, including increased exposure and customer interaction. Some of the many advantages of using a digital branding service are as follows:
Digital branding services can aid companies in creating a recognizable brand presence across all digital mediums. This includes creating a logo, developing a brand voice, and using consistent colors and imagery across all digital platforms. Having a distinct brand identity can make a company more memorable to consumers and set it apart from the competition.
Increasing brand awareness: Digital branding services can help businesses reach a wider audience and increase brand awareness. By creating digital content that is engaging and shareable, businesses can attract new customers and build a loyal following online. More people visiting the site and more exposure on social media might mean more money in the company's coffers.
Businesses can strengthen their client relationships with the assistance of digital branding services, which allow them to interact with customers on a more individual basis. This entails doing things like replying to social media comments and messages, tailoring email marketing efforts, and making material that is useful to customers. By building customer engagement and loyalty, businesses can increase customer retention and drive repeat sales.
Managing online reviews and responding professionally to bad feedback are two ways in which digital branding services may assist firms in enhancing their online reputations. A positive online reputation may do wonders for a business, bringing in new customers and increasing earnings, while a negative one can do just the opposite.

How can digital branding services transform your business?
Digital branding services can transform your business in several ways. Here are just a handful of the many potential upsides to investing in digital branding services for your company:
The goal of any business is to increase its consumer base, and digital branding services can aid in this endeavor. By creating engaging digital content that is shareable and resonates with customers, businesses can attract new customers and build a loyal following online.
Boost website traffic: Digital branding services can help businesses boost their website traffic by creating high-quality digital content that is optimized for search engines. By increasing website traffic, businesses can generate more leads and ultimately drive more sales and revenue.

Improve customer engagement and loyalty: Digital branding services can help businesses improve customer engagement and loyalty by providing personalized content that addresses customer needs and interests. By building strong relationships with customers, businesses can increase customer retention and drive repeat sales.

Reputation management Digital branding services can assist firms in maintaining a positive online reputation by monitoring and responding to customer evaluations and comments. A business's internet reputation can have a significant impact on its success; a positive reputation can attract new customers and boost profits, while a negative reputation can have the opposite effect.

Sales and income growth for a business are the ultimate goals of any digital branding service. Businesses may grow their customer base, conversion rates, and revenue by focusing on their online reputation, customer interaction, and visibility.

Digital branding services can also help businesses optimize their online sales funnel, from lead generation to customer acquisition and retention. Businesses may improve their digital marketing strategy and raise sales and revenue by utilizing data analytics and digital marketing tools to track results, determine ROI, and act on insights gained from the data.
In conclusion,
Digital branding services have become an essential aspect of modern-day businesses, and their impact cannot be underestimated. Digital branding services may revolutionize your company and get you closer to your expansion objectives by building a solid online presence, raising brand awareness, increasing website traffic, enhancing client engagement and loyalty, and increasing sales and revenue. Businesses that fail to take advantage of digital branding services run the danger of slipping behind the competition and missing out on growth prospects in today's digital age. In order to maintain visibility, credibility, and success in the online marketplace, firms must actively invest in digital branding services. Xamtac understands the importance of digital branding services and can provide tailored solutions that meet your business needs and drive your growth goals.